As previously reported, Burgess Jenkins takes over the role of Billy Abbott on CBS' "The Young and the Restless" later this month. Last night on our social media platforms (Facebook and Twitter), we noted that the actor's first airdate is scheduled for Tuesday, June 24. Jenkins began filming scenes last week. In the picture above, fans get their first look at the actor on set.
Terrell Tilford debuts as Barton Shelby on Friday, June 13. The character is the husband of Leslie Michaelson (Angell Conwell). Tilford began filming scenes on Tuesday, May 13. Also on Friday, June 13, Stephanie Lemelin debuts as Jenna, Stitch's (Sean Carrigan) ex-wife. Lemelin began filming her scenes on Tuesday, May 13 as well. The character will share screen time with Billy (played by David Tom) and Chelsea Newman (Melissa Claire Egan) when she first appears.
Corbin Bernsen returns as Father Todd Williams on Thursday, June 19.
On Thursday, June 26, Aly Lind returns as Faith Newman. The actress previously portrayed the role from 2011-2013, before being replaced by actress McKenna Grace last summer due to a scheduling conflict. Grace last appeared on screen on Thursday, May 29.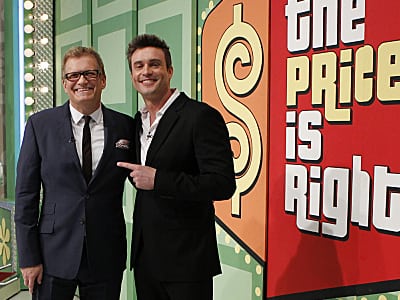 Amelia Heinle (Victoria Newman Abbott) and Greg Rikaart (Kevin Fisher) are currently representing "Y&R" at the Monte Carlo Television Festival, which begins today and runs through next Wednesday, June 11.
Daniel Goddard (Cane Ashby) will appear on CBS' "The Price is Right" on Friday, June 13.
Jessica Collins (Avery Clark) visits Hallmark Channel's "Home & Family" on Thursday, June 12. Lauralee Bell (Christine Blair) appears on the feel good talk show the following week on Wednesday, June 18. The show is hosted by Mark Steines and Christina Ferrare.