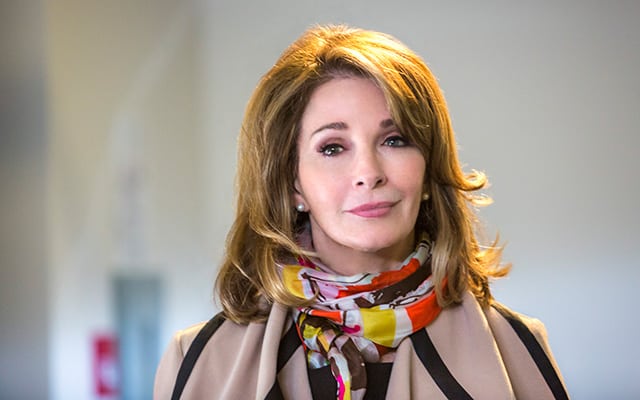 As previously reported, "Days of our Lives" actress Deidre Hall (Marlena Evans) will be co-starring in the new Hallmark Channel original movie "Lucky in Love," premiering tonight at 9:00 PM, ET/8:00 PM, CT. The TV movie stars Jessica Szohr ("Gossip Girl," "The Internship") as Mira Simon, a young professional whose April Fool's Day pranks actually come true and change the course of her life. Hall  portray's Erin Billings, Mira's boss and the CEO of Your Page, a one stop shop social media network that encompasses all social media needs (think an all-in-one Twitter/Facebook website) for its users. Also featured is Benjamin Hollingsworth ("The Tomorrow People") as Mira's friend Jonah.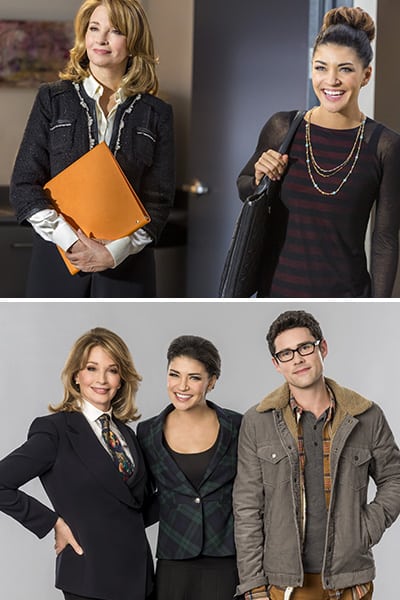 Describing the heart of her character, Hall says "She is a powerful, brilliant executive who knows that keeping people together and safe is the best way to be productive." She adds, "Everybody is wondering if the character is like Marlena and the answer is she is very much like Marlena. She is sensitive, she's mature, she's the responsible adult in the room with all these young, great minds. She kinda has to keep stabilized. It's lovely. Erin is a little more flashy than Marlena is, but you'll see the same values."
Filmed in Vancouver, Canada, Hall says of the movie, "It was a lovely shoot. We were up in Canada and I love Vancouver… we had a little downtime and I got to shop and play with my cast mates working at a different pace." As for how she got involved, she says it started with a call from Hallmark asking her if she'd be interested in doing the part. "They sent me a script and I thought, 'Yeah, that'll be fun.' We had a little bit of a tangle trying to work out the schedule for it, but it did and it worked perfectly. It fit into a period when we were dark at 'DAYS.'"
"Lucky in Love" airs tonight at 9:00 PM, ET/8:00 PM, CT with a re-airing scheduled immediately following the premiere at 11:00 PM, ET/10:00 PM, CT.
For more from Hall, check back soon as the actress goes InSESSION as she discusses the return of Drake Hogestyn and John Black, the upcoming departure of onscreen daughter Alison Sweeney (Sami Brady), and the WilSon (Guy Wilson/Freddie Smith) nuptials.