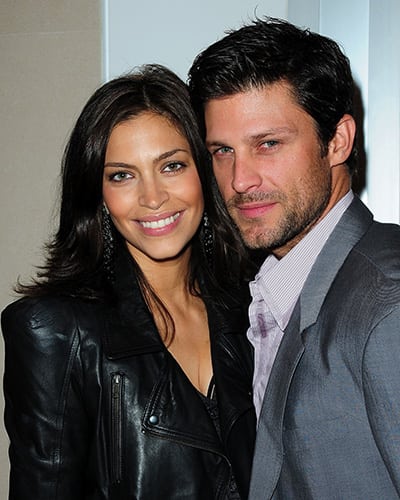 Greg Vaughan (Eric Brady, "Days of our Lives"), 40, and wife, model Touriya Haoud, 36, have decided to separate after nine years and three kids together – Jathan James, 6, Cavan Thomas, 4, and Landan Reid, 2. 
"As we open our hearts full of love & sadness, 9 years together & 3 beautiful children, we have decided to amicably separate," wrote the couple in a message posted on Vaughan's Instagram page on Monday, April 14. They concluded their message stating, "With dear love for each other and our family, as parents first and foremost, we kindly ask our space and privacy to be respected at this difficult time." The couple married in June 2006.
Since announcing the separation, Vaughan has been posting messages on his Instagram using such hashtags as #life #marriage #forgiveness #foodforthought along with a quote from the bible.