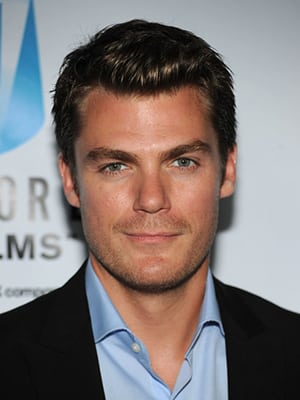 It's only April, but former soap stud Jeff Branson (ex-Ronan Malloy, "The Young and the Restless;" ex-Shayne Lewis, "Guiding Light;" ex-Jonathan Lavery, "All My Children") has already had quite a busy year. Not only did he and longtime love Jaimie Foley just welcome their first child, son Van James, into the world, he's also been busy shooting a variety of projects like Lifetime's "Zoe Gone" and and TNT's "Perception." But the latest place you can find the star: On CBS' "NCIS."
A rep for the series drama confirms that the Missouri native will be appearing as Navy Commander Chad Henricks in an upcoming episode titled "Shooter." In it, the NCIS team investigates the disappearance of a Marine photographer who was set to provide testimony in an Army court-martialed hearing; the missing Marine was under the command of Branson's Henricks.
Look for the episode to air on CBS on Tuesday, April 29 at 8/7C.