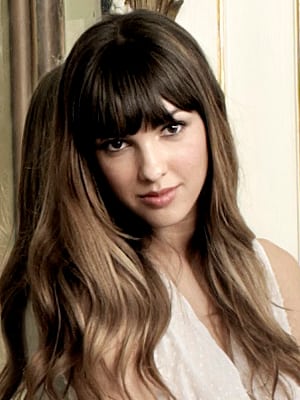 It's been quite a few months since we last saw Denyse Tontz as the adorable Miranda Montgomery on Prospect Park's "All My Children," but it looks like she has been keeping busy! While soap fans know her as Erica Kane's granddaughter, Tontz is also a talented singer and songwriter. Her music was featured in multiple "AMC" scenes last year as well as on CBS' "The Mentalist." She has released a new music video and it's an inspiring ode to finding the motivation to rise above negativity.
In "Use It," Tontz tells mean girls, ex-boyfriends, and haters to bring it because she's going to use their negativity to help propel her forward. "I'm going to say your name in my acceptance speech. Gonna tell the cameras what you mean to me," she says. And she may do just that: let's not forget that Tontz is among the pre-nominees for the Outstanding Younger Actress Award at the Daytime Emmys this year!
She is also now being managed by former Nirvana and Led Zeppelin manager Danny Goldberg, so we should expect to hear a lot more music from Tontz in the future!