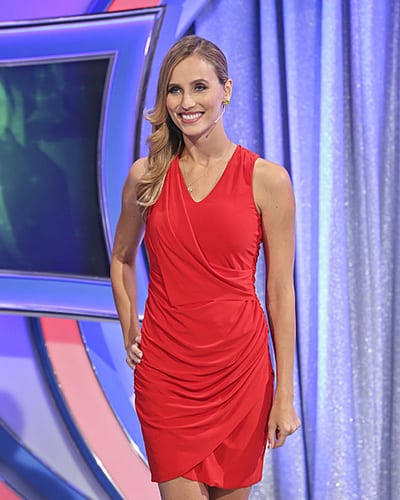 CBS Daytime has featured a slew of crossover stories as of late, and there's yet one more on the way: "Let's Make a Deal's'" model, Danielle Demski is headed to "The Young and the Restless!"
Just like "LMAD" host Jonathan Mangum is visiting "The Bold and the Beautiful" this week (more on that story here), Demski will be visiting Genoa City. According to an official release sent out by the show, the actress (who previously appeared on "The Bold and the Beautiful") will be playing a businesswoman on the Friday, April 25 episode of the show.
Meanwhile, as previously reported, "CBS This Morning" journalist Mo Rocca will be appearing on the Wednesday, April 30 episode of the show.