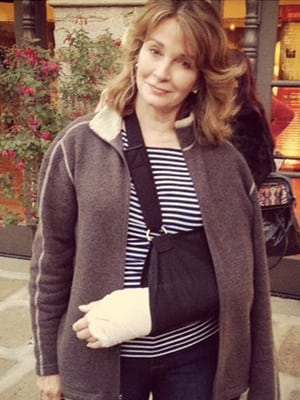 Life has given "Days of our Lives'" star Deidre Hall (Marlena Evans) a tough break — literally. Over the weekend, the Wisconsin native revealed over Facebook that she broke her wrist!
"Grrrr. Took an annoying turn in my dance class and broke my wrist in two places. Possible surgery this week," she wrote. "Look for Marlena to have a broken wing in a few months! The good news??? I have wonderful people to dress me, style my hair and apply my make up!!! Broke it yesterday, spent the day in the ER and was at the theatre last night!!"
The injury has left the actress wearing a sling, meaning the "DAYS" writers will have to write her painful break into the show. So what will happen to poor Marlena? Guess we'll have to wait and find out!