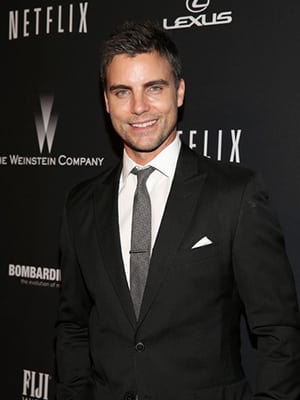 A little disorderly conduct charge earlier this month wasn't enough to stop former "All My Children" star Colin Egglesfield (ex-Josh Madden): The actor will be appearing on an upcoming episode of CBS' series, "Unforgettable."
According to TV Guide, the Michigan native will guest star on the fifth episode of season 3 of the show as Charles Sewell, a "hard-charging agent with the Coast Guard Investigative Services who helps Carrie (Poppy Montgomery) and Al (Dylan Walsh) in their investigation of a boat explosion in New York Harbor." And apparently, Charles and Al will have a bromance over their mutual love of boats!
Season two of the series will wrap up on Friday, May 9 at 8/7C on CBS. Season 3 of the series is set to premiere on Sunday, June 29 at 10/9C.