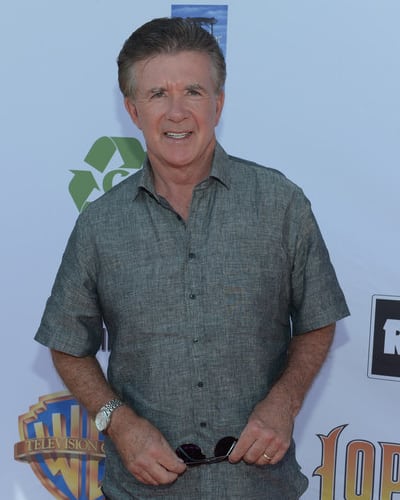 Alan Thicke, one of America's most popular TV dads, has landed his very own reality show for TVGN! And it looks like several stars — including former "General Hospital" actor John Stamos (ex-Blackie) — will be dropping by to add to the zany fun!
Titled "Unusually Thicke," the 14-episode original reality series follows the former "Growing Pains'" star and his spicy and much-younger wife, Tanya, as well as his dry-witted and opinionated 16-year-old son, Carter, as the family navigates the humorous situations that often happen in their everyday lives.
"'Unusually Thicke' combines my two favorite things: family… and laughing at my family," remarks Thicke via an official press release. "This series is my foray into the 'reality-ish' television world where viewers will meet the lovable, unpredictable, and often challenging people who live with the real ["Growing Pains'"] Jason Seaver. We take our relatable real-life stories and blow them up to amuse and amaze, tossing in a handful of celebrity friends along the way. Please come aboard and enjoy the ride!"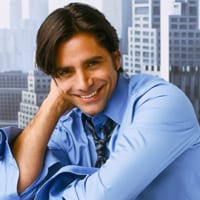 Produced by Peacock Alley Entertainment, the reality series will also feature appearances from Thicke's family and friends, including: his son and Grammy Award-winning recording artist Robin Thicke, television star David Hasselhoff ("Knight Rider" and "Baywatch"), television star and comedian Bob Saget ("Full House"), NBA basketball legend Magic Johnson, NHL all-star Wayne Gretzky, former teen idol and "GH" star John Stamos ("Full House"), talk show host and political commentator/comedian Bill Maher ("Politically Incorrect"), actor/writer/producer and talk show host Tom Green ("The Tom Green Show"), and many more.
Look for "Unusually Thicke" to debut on TVGN on Wednesday, April 16 at 10PM ET/PT.