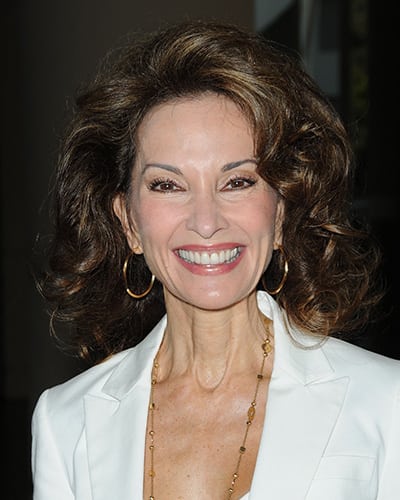 As we previously reported, former "All My Children" actress Susan Lucci (Erica Kane) appeared on OWN's "Oprah: Where Are They Now?"last week to discuss her initial shock regarding "AMC's" cancellation, her fears of never working again and some fun details regarding her new role on Lifetime's "Devious Maids." And now, the network has released a video clip of the daytime icon's spot on the show!
"I found out about the cancellation of 'All My Children' from ABC on the day it was announced," Lucci says in the video. "I found out just minutes before the public found out, before we all found out."
"I was blindsided," she continues. "I didn't see it coming."
Check out below to watch the video clip of Lucci's "Oprah: Where Are They Now?" apperance. Meanwhile, don't forget to tune into the show this Friday, February 7, to catch an appearance by "General Hospital's" Rick Springfield (Noah Drake)!