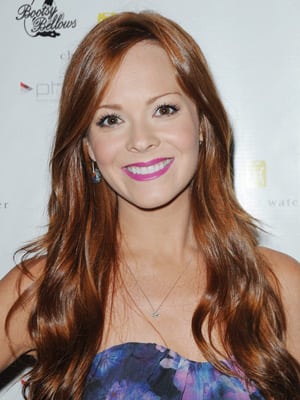 As we previously reported, former "General Hospital" actress Emily Wilson (ex-Ellie Trout) booked a guest stint on the ABC drama "Castle," and her episode airs tonight!
Previously scheduled for a Monday, January 27 debut but pushed back until tonight, Monday, February 3, the episode will feature Wilson as Grace Jacobs, a young woman that grew up reading Modern Fashion with the dream of working for the 'zine's editor, Matilda King (Frances Fisher, Deborah "Red" Saxon, "The Edge of Night;" ex-Gladys Pierce, "Days of our Lives"). When Matilda is found murdered, Castle (Nathan Fillion, ex-Joey Buchanan, "One Life to Live") and Beckett (Stana Katic) head into the glamorous world of fashion in search of the killer.
In addition to Wilson and Fisher, the episode will include guest appearances by Rob Estes (ex-Glenn Gallagher, "Days of our Lives," "Melrose Place") as Julian Bruckner, Danny Max (ex-Drew, "The Bold and the Beautiful") as Justin, Angelique Cinelu as Lola and Rex Lee ("Entourage," "Suburgatory") as Yumi.
"Castle" airs Mondays at 10:00 PM ET/PT on ABC.