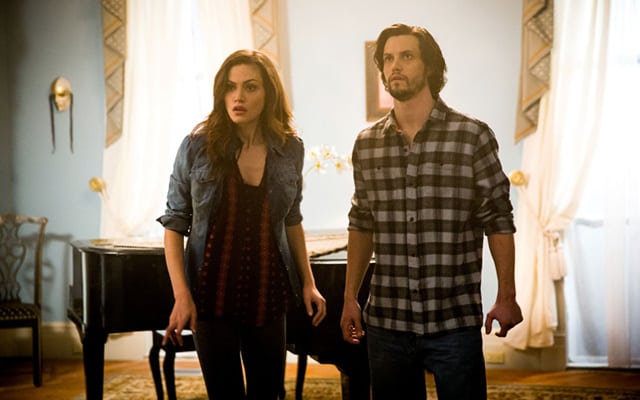 Former "General Hospital" star Nathan Parsons (ex-Ethan Lovett) is straddling sides in the great vampire/werewolf debate: In addition to recently being cast in the role of "True Blood's" vampire James, the actor will be debuting on The CW's "The Originals" tomorrow, Tuesday, February 4 — as a werewolf!
The "Bunheads" star will playing the recurring role of Jackson, a smart, strong-willed and magnetic acquaintance of Haley's (Phoebe Tonkin) who serves as leader of his pack. And according to the official episode description from The CW, his presence may or may not be welcomed! "With the full moon looming, Hayley lets Rebekah (Claire Holt) in on her plan to throw a party for her werewolf clan, but things take a dangerous turn when uninvited guests arrive," the description reads. "Meanwhile, Cami (Leah Pipes) is conflicted when she makes a difficult decision involving the safety of Father Kieran (guest star Todd Stashwick), and Elijah (Daniel Gillies) finds himself facing his own dilemma when he has to choose between Hayley and his siblings."
Watch below for a special sneak peek of the episode, and be sure to tune in to The CW on Tuesdays at 8PM ET/PT to catch Parsons in his new role!