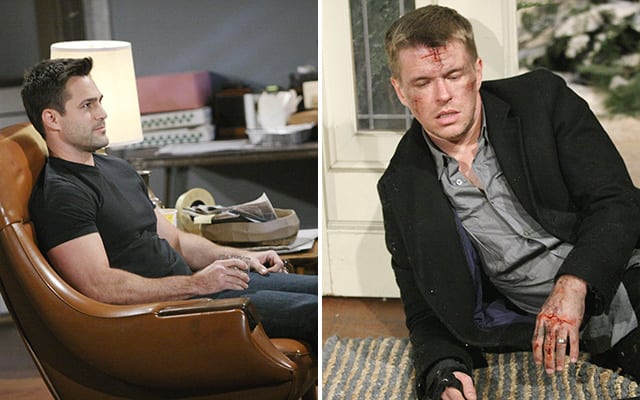 Now that Billy Miller has played out his final scenes as "The Young and the Restless'" Billy Abbott (in a gripping finale in which both he and Michael Muhney's Adam Newman careened off an icy road after a dramatic showdown regarding the hit and run death of Delia), former portrayer David Tom has stepped back into the role of Victoria's (Amelia Heinle) hubby. Meanwhile, viewers were shocked to see Marco Dapper return as the very-much-alive Carmine Basco on Friday, January 31! So how did the returns of both actors rate?
After a giant explosion in which the car that both Billy and Adam were driving in burnt to a crisp, one man managed to crawl through the snow, making it out alive. And of course, as fans know, that man was Billy — now with Tom's face! So what did you think of the actor's return to the role (which he last played from 1999 to 2001)? Was it nice to see him back in Billy's shoes?
Meanwhile, Dapper shocked viewers with his unexpected return to the canvas, which clears Fenmore (Max Ehrich) of murder charges, but introduces loads more drama in the exciting storyline! Are you happy that Carmine is back causing more trouble? Or would you have preferred him left on "the other side?" Let us know in the comment section below!