Deborah Blackwell, the former general manager of Disney/ABC Cable Network Group's SOAPnet from 2001-2007, has died at the age of 63, reports Deadline Hollywood. She died yesterday, January 31, after a seven-year battle with Pick's disease, a rare neurodegenerative disorder. Blackwell was surrounded by family in Virginia at the time of her passing.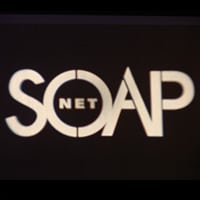 During her time at SOAPnet, Blackwell saw the channel rise in availability from just under 10 million homes to 67 million with the acquisition of same-day episodes of not just the ABC Daytime soaps "All My Children," "General Hospital" and "One Life to Live," but also the additions of "Days of our Lives" and "The Young and the Restless." Under her leadership, SOAPnet launched the talk show "Soap Talk," hosted by former soap stars Lisa Rinna (ex-Billie Reed, "DAYS") and Ty Treadway (ex-Troy/Colin MacIver, "OLTL"), and reality series "I Wanna Be a Soap Star," hosted by former "AMC" star Cameron Mathison (ex-Ryan Lavery). Other original programming created under Blackwell include "General Hospital: Night Shift," a primetime spin-off of "GH," "Soapography," a biographical series highlighting some of daytime's biggest soap stars, and "1 Day With…," a weekly series hosted by soap star Wally Kurth (Justin Kiriakis, "DAYS") who spent a single day with another soap star and brought viewers inside their daily life.
In announcing her exit from the channel in October 2007, Blackwell said, "When I joined the company six and a half years ago, SOAPnet was a new cable channel in under 10 million homes. Today SoapNet reaches more than 67 million households, airs same-day episodes of soaps from ABC, CBS and NBC, and also airs an exciting mix of original programs and primetime soaps. I'm very proud of these accomplishments, but it also means that the channel has changed. The entrepreneurial environment of our early days is now different. There is an amazingly talented, hard-working and creative team at SOAPnet, and with the recent changes to the Group, changes which ensure SOAPnet's continued viability, it just seemed like the best time to move on."
SOAPnet ceased operating on Tuesday, December 31, 2013 at 11:59 PM ET.