Former 'Y&R' EP/HW Maria Arena Bell on Muhney Firing Post TMZ Report: 'He Should Have Been Let Go Months Before Because of His Behind the Scenes Actions'
Keadrick D. Washington/PR Photos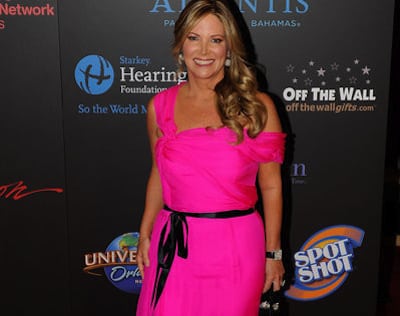 In a new interview with Highlight Hollywood, former executive producer and head writer of "The Young and the Restless," Maria Arena Bell, has clarified a statement she made in Soap Opera Digest after the publication released their report on Michael Muhney's firing from the daytime drama series. In it, she said, "Michael brought amazing dimension and complexity to the role of Adam Newman, and his and Sharon's [Sharon Case] was a great dark love story. Sadly, that story was seriously derailed in the last year, so I am not surprised that the show would look for a solution to their problematic storytelling decisions. It will be a tough role to recast." However, with a report by TMZ that says the actor was let go following alleged claims he fondled the breasts of one of his co-stars, Bell now says, "Frankly he should have been let go months before because of his behind the scenes actions."
You can read Bell's full statement below:
Sean Smith/JPI Studios

"Let me be clear.  Tommy I am a fan of Michael Muhney the actor- not the person. Frankly he should have been let go months before because of his behind the scenes actions. It's still a loss for the fans. Instead of acting quickly they tried to turn the fans against the character of Adam. Bad move. And they should not recast right away now. It's too damaged."  Adding, "The only thing that matters in this story -now  on TMZ is that a young girl is protected. She should have been all along. People should have been more decisive not less in this matter."

"I think they should have taken immediate action. They didn't. Whatever happened, they need to protect the safety of the cast."
Muhney last airs on Thursday, January 30. The show does plan to recast, per the actor in a Huffington Post Canada exit interview.