Last night marked the 66th annual Directors Guild of America Awards Dinner at the Hyatt Regency Century Plaza in Los Angeles, but none of today's daytime drama directors received a nomination. Why? Because the "Daytime Serials" category was integrated into the "Dramatic Series" category following a June 22, 2013 DGA National Board meeting that voted on rule changes, which forces daytime and primetime dramas to compete against internet distributed dramas such as "House of Cards," which essentially leaves daytime itself shut out from ever receiving a nomination as the dynamics of daytime is no where near the likes of 2013 nominees "Breaking Bad" (AMC), "Game of Thrones" (HBO), "Homeland" (Showtime), or even the aforementioned "House of Cards" (Netflix). "Bad" won the award for those wondering.
The release, titled "DGA Announces 2014 Awards Schedule; Two New Awards; Internet Productions Eligible," states: "The National Board has determined that all dramatic scripted programming that is part of a series, including daytime serials, will be incorporated in the Dramatic Series Award category. This decision was made in recognition that scripted dramatic series are now programmed beyond 'prime-time' and that with the increase in series programming created for Internet distribution without set times for viewing, the definition of what is a dramatic series has fundamentally shifted. In addition, because of the compression of entries over the past few years in the Daytime Serials Award category, the National Board elected to merge this category into Dramatic Series."
The "compression" they refer to is the result of ABC canceling "All My Children" and "One Life to Live," along with the CBS cancellations of "As The World Turns" and "Guiding Light" in recent years, leaving slim pickings for competition among daytime directors. This despite both "AMC" and "OLTL" resuming production during the 2013 nominating calendar year.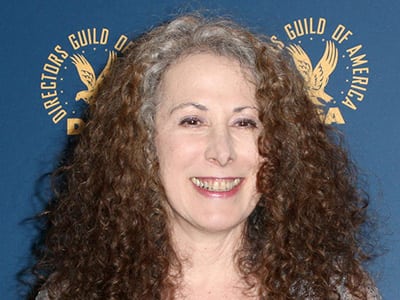 Former "OLTL" director Jill Mitwell was the final winner in the Daytime Serials category. The director won the award on Saturday, February 2, 2013 for her direction of the 2012 episode "Between Heaven and Hell," which aired during the soap's final week on ABC (week of January 9, 2012). Coincidentally, the title of the episode is based on the fact that prior to its 43-year run on ABC, which began airing on July 15, 1968, the soap was initially titled "Between Heaven and Hell."
In addition to Mitwell, recent winners include "General Hospital's" William Ludel (2011) and Larry Carpenter (2010, for his work on "OLTL"), and former "ATWT" executive producer Christopher Goutman (2009), who directed the episode entitled "Once Upon a Time."