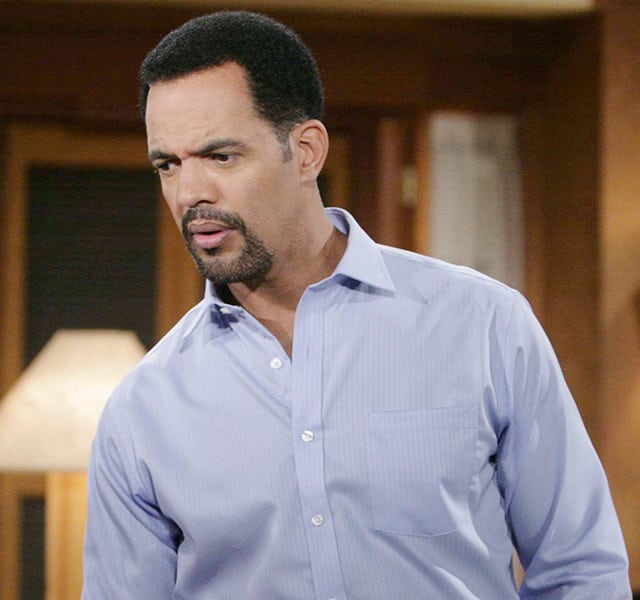 It's been 23 years since Kristoff St. John stepped into the role of "The Young and the Restless'" Neil Winters, and since that time, the New York native has given countless interviews giving fans a detailed glimpse into the man he is when the cameras aren't rolling. But despite all of the revealing material, there's still a large part of St. John's life that hasn't been publicly unearthed — until now! The actor has just finished completion of a horrifying documentary film detailing his family's unsuccessful 1980s quest to find God in India, and Soap Opera Network spoke with him about the groundbreaking film and how the childhood experience shaped him as a human being. Read on to get the scoop as well as a few teases regarding Neil's life, too!
This week has been anything but quiet for 'Y&R's' St. John. Not only has he been prepping his Genoa City alter ego for a possible wedding, he's been working hard in his real life preparing for the debut of his documentary film, "A Man Called God," which will be screening this Saturday, February 1, at the San Diego Black Film Festival. And though it's been a tiring process, the actor is thrilled that the film — which his father began back in 1980 — is finally seeing the light of day. "It's been 34 years in the making, so I've had a lot of time to get excited," he says. "And it's always a pleasure to see what the masses in a movie theater will say."
So just why has it taken 34 years for "A Man Called God" to be made? It's a complicated, horrific story that St. John is finally ready to share. It all starts back in 1980, when the then 14-year-old joined his father, Christopher, and stepmother, Marie, on a journey to India where they planned to make a documentary in celebration of Sai Baba, whom they believed to be an avatar (which St. John explains is a Hindu word for God come down in the human form). "What I was looking for, more or less, being on a spiritual journey, was God himself. And we thought that possibly, this could be God. So the intention was very much to do a documentary in celebration of Sai Baba — but that couldn't be done because of what we found out once we were there," St. John says. "The bare bones basics of what I found out was corruption, deceit and lies — all under the banner of God."
In other words, the youngster and his parents were crushed to find out that not only was Sai Baba not God in human form, but his entire ashram was, in fact, a cult. "A lot of people were putting their hopes in a man that most would be very suspect of here in the West," he explains. "So we finally had to abandon ship and make our way back to America."
Since then, the family has kept rather quiet about their terrifying journey and heartbreaking discovery about Sai Baba. But five years ago, St. John was inspired to bring his family's story to light. "My father had the footage for years. It sat in a vault in Burbank, California, a temperature controlled vault so that the film would not degrade or deteriorate, and because we had a loss of faith, there was really not too much we could do with it," he explains. "But about five years ago, I started talking to both my stepmom and my dad about what, if anything, we were ever going to do with this material. [They] were very hesitant, and at one point, my father said, 'You're going to have to pry it out of my cold, dead hands!' But this is my story… so I finally had my father agree that I could work on this film. And I took very painful stories and put it into my own words."
Though it took some time and a scraped earlier version of the film, St. John is happy with the final result, which fans will have several chances to screen in the weeks ahead. "After the San Diego Black Film Festival, which again, the premiere date is Saturday, February 1, I turn right around and come to Los Angeles, for the Pan African film festival," he shares. "Those dates are the Sunday, February 9 and Friday, February 14, Valentine's Day. And then a month later, we'll go out to Palm Springs and be a part of the American Documentary Film Festival [dates to be announced later]."
For more information on this weekend's screening, check out the San Diego Black Film Festival's official website. And for more information regarding future screenings, check out the Pan African Film Festival's official website, as well as the American Documentary Film Festival's official website.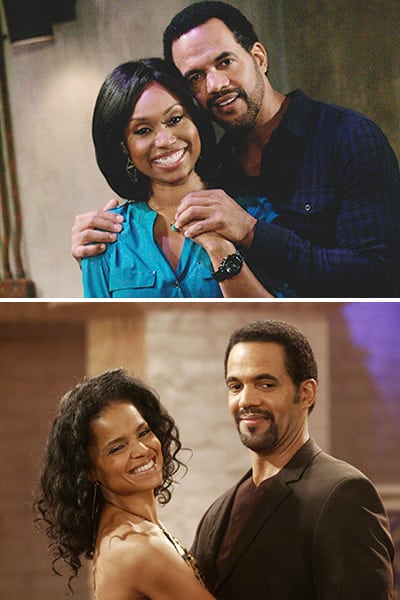 Meanwhile, for those curious as to whether or not Neil and Leslie (Angell Conwell) will make it down the aisle, St. John says it looks like the journey will be rocky! "It really remains to be seen," he teases. "Leslie is very driven by her career and her work, and this is something that was a bone of contention between Neil and Drucilla (Victoria Rowell) so long ago. She really wanted to fly the coup and be this successful model; she was always driven by the entertainment world, at first with her ballet and dancing and then with her modeling, so their marriage fell apart based on her drive for success in the business world. And now Neil is once again accosted with this dilemma, which is number one: Leslie is an attorney, and a very busy one, at that. And number two: He's witnessing her cold feet to jump head first into an already created family. At Thanksgiving and Christmas, we saw Leslie's lack of excitement about the children. And so this is a big deal for Neil. He's a family man at heart and so much wants his lovely lady to embrace that aspect of his life, but Leslie is running scared."
And speaking of running scared, St. John admits that though he doesn't mind filming wedding scenes, matrimony is a topic he's not exactly comfortable with. "I've been married twice and divorced twice, and I try to stay as far away from the wedding chapel as possible; it's a scary proposition for me, personally," he admits. "Not having found success has given me shades of real darkness about the entire idea of marriage. However, filming wedding scenes [for 'Y&R'] really pays off, because as we go back in time to the 80s, the most successful wedding of all time was [the "General Hospital" wedding between Luke (Anthony Geary) and Laura (Genie Francis)]. They hit the cover of Newsweek. And really, soaps are to share with the fans, the viewing audience, a fantasy world that they can't get anywhere else. They live with us five days a week, 52 weeks a year and… we become a part of their families. So weddings, deaths, they become an integral part of the fans' lives, and they want to see that. They love to see those episodes, and for that, as actors, we are grateful. So it is a special time."
But as for Neil and Leslie's wedding story? St. John just isn't sure. "Can Neil create enough comfort for Leslie… to jump into a marriage with reservations?" he asks. "Right now, they're at the precipice, but to find out what's going to happen — hey man, Friday cliffhanger! You're just going to have to tune in to find out!"