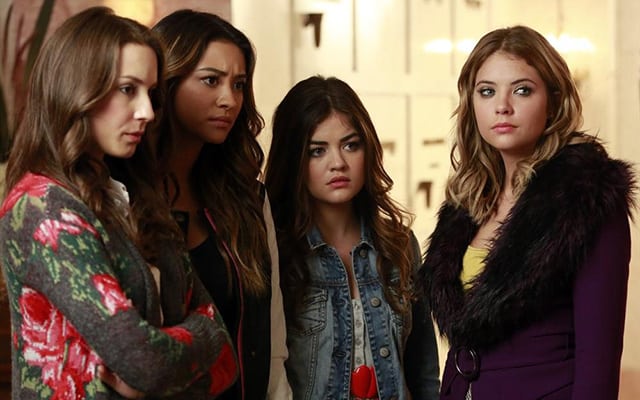 On Tuesday, January 7, ABC Family will run an all-day marathon of its most popular series, "Pretty Little Liars," which will lead into the season premiere of the series and its spin-off, "Ravenswood."
"After years of tormenting and numerous shocking revelations, the Liars are united and ready to kick some 'A' and uncover the truth. No longer just wanting to sit by and wait for "A's" latest cruel attack, Aria (Lucy Hale), Emily (Shay Mitchell), Hanna (Ashley Benson; ex-Abigail Deveraux, "Days of our Lives") and Spencer (Troian Bellisario) take matters into their own hands and try to finally put a stop to their tormentor," reads the description of the "PLL" marathon, which airs from 12:00 PM – 8:00 PM ET/PT. All that leads into the the season premiere at 8:00 PM ET/PT, which finds the Liars still reeling from the events of the Ravenswood Founders Day Celebration. They seek answers into what happened to Ali (Sasha Pieterse).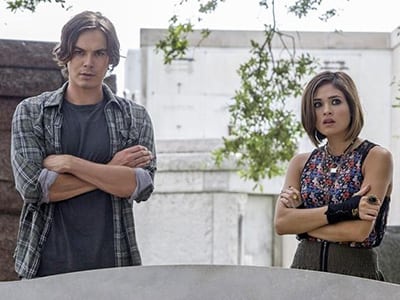 In the season premiere of "Ravenswood," Caleb (Tyler Blackburn) struggles in the aftermath of his time on the other side. Remy () learns her dreams may offer clues into understanding the pact, but something is determined to keep her from learning anything new. And an unknown force threatens Miranda (Nicole Gale). "Ravenswood" airs immediately after "Liars" at 9:00 PM ET/PT on ABC Family.