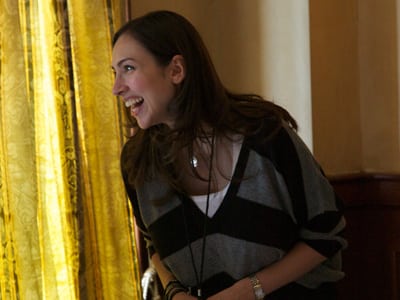 "All My Children's" Eden Riegel (ex-Bianca Montgomery) and husband Andrew Miller welcomed the newest addition to the family early this morning. The actress, who tweeted a picture from her hospital bed, gave birth to son Henry Isaac Miller at 9:23 AM. The baby boy weighed in at 9 pounds, 1 ounce. "We did it! @FYeahJackMiller, you're a big brother!" she said in her tweet directed to her oldest son, Jack Oscar Miller, who was born May 21, 2011.
In addition to the happy news, Riegel also shared pictures of the healthy snacks and drinks she's been partaking in post delivery.
Congrats to the family!