In life you set goals for yourself, or at least you try to. You even have expectations for yourself that you hope will eventually get fulfilled. In my case, over the years I had set a specific list of goals that included certain expectations as they related to one another. Earlier this year, I officially crossed one of the major things off that list. It wasn't easy as it had plagued me for nearly a decade. A stepping stone you might call it. I took up something many years ago that eventually became impossible to maintain on a full-time basis. I decided to do it part-time. I went from part-time to being very part-time. Later you could say I dropped it completely in order to concentrate on the things that either gave me personal joy and fulfillment (this site) or put several well earned dollars in my pocket. I imagine I'm not the only one out there who's ever had pull some sort of double duty in their lifetime. Right?
While I've accomplished some of my goals as a result of finishing what I had started long ago, I must admit doing both this site and other things at the same time was never fun, and it still isn't. I do, however, have another set of goals – some old, some new – as I continue on in my journey. I have a plan that'll help bring things to fruition in a manner that suits not just myself, but also those I love and treasure dearly. Sadly, to get to this point, a part of me did have to take a break from something shortly after attaining my aforementioned goal. The only question was what?
As you can see the affected part became this site and I'm sorry about that. I'm not sorry that I had to make a choice. I'm sorry that the choice had to be the one place I like to call a form of a home, albeit a virtual one, but it did become a choice that resulted in this place becoming mostly dead space for the past few months. Believe me, it's been painful to know that certain news items had hit my inbox time after time and I couldn't even acknowledge some of it because I just didn't have the convenience of time to simply write "hello," much less so and so is joining the cast of X, Y or Z show, or whatever the story happened to be at the time. It especially pained me to do interviews and not have the time desired afterward to get the story printed fast enough in time for it to jive with current story playing out on air. That's not to say I lost my passion, however.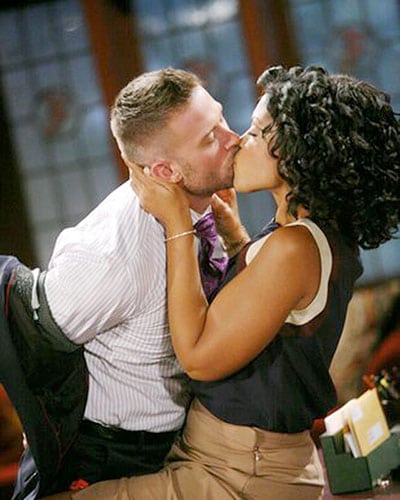 I love reporting on daytime, specifically our beloved daytime soaps. I love that "General Hospital" continues to mine its 52-year history and can turn something old into something fresh once again, especially with the its upcoming re-telling of its first episode with today's talent representing the generation that spearheaded it into what it remains today – a soap opera set in the fictional town of Port Charles from the perspective of the doctors and nurses working at the local hospital. I love that "The Bold and the Beautiful" took a daring step in introducing a new concept of storytelling to its audience, including those who watch internationally, with the idea of its African-American character, Maya Avant (played by Karla Mosley), turning out to have been born a man even as she fights to keep her secret well hidden from the rich and powerful person she claims to love. How soapy can you get? Sure, the core of the story had already been told before in some capacity on "All My Children" and even "The City" before it, and of course for jokes on "Passions," but I have faith "B&B" will do the story justice by handling it in a fresh and respectful manner. I also have faith that as "Days of our Lives" gears up production on its 50th anniversary episodes in the next two or so months, despite the episodes not airing until October/November, that it'll live to see 51 next year and even more years thereafter. NBC wouldn't be the same without it so it has to. Can you even imagine a lineup without "DAYS"? I have enormous faith in "The Young and the Restless" and its ability to overcome no matter the situation as it continues to hold onto its 26 years and counting reign as the most watched daily serial on American airwaves. No matter what some might tell you, it hasn't held that streak simply because it airs during the typical lunch hour. There has to be a reason people continue digesting Genoa City day in and day out for 42 years and counting. If there wasn't, why bother?
The love and faith that I have for this genre has never soured despite the limited number of programs left to cover. In fact, as I've said on several occasions over the years, "While some say daytime is dying, I say daytime is thriving." That becomes ever more truer as each new weekday brings us new tales, heightened drama and a satisfying conclusion in the lives of our favorites on and off the screen.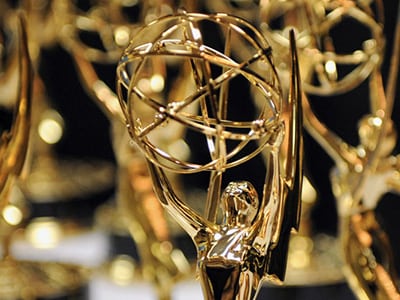 While this site, and others, are littered with complaints (and some accolades) about this character or that character, writer or even a producer or two, soaps have given all of us a reason to look forward to tomorrow and they've helped me realize tomorrow will come as long as you want it. Tomorrow will be what you make it. Tomorrow is yours. But today is all about the Daytime Emmy Awards and those who have the honor of being nominated in their respective categories. Today is about their passion. Today is about their joy. Today we celebrate and congratulate. Today we say, "You earned it!" Today is about them.
Until next time…