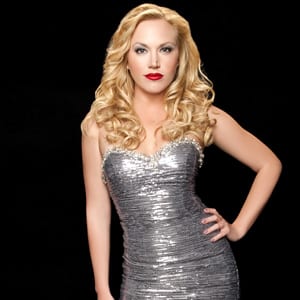 Having wrapped up her stints as "The Bold and the Beautiful" and "The Young and the Restless'" Amber Moore, actress Adrienne Frantz is setting off in a new direction with her latest role: A guest spot on FX's western series, "Justified!" And Soap Opera Network managed to get the scoop on the actress' feisty role!
Soap Opera Network has learned that Frantz will be appearing in one episode of the popular series as Candace, the surly and spiteful girlfriend of TC who sports a Pac-Man tattoo on her neck and knows her way around computer code. And watch out world, because Candace is damn sick of TC's condescending attitude towards her!
An official airdate for the actress' episode has yet to be released, but fans can look forward to it later in the season.