THANKSGIVING SPECIAL: 'B&B' and 'Y&R' Stars Share What They're Most Thankful For!
Bell-Phillip Television Productions (Top); Sony Pictures Television (Bottom)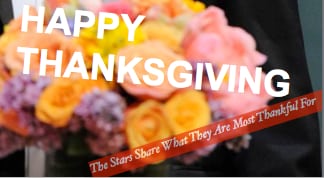 Thanksgiving is fast approaching, meaning many people throughout the country are reflecting on what they're most thankful for. And guess what? Several of your favorite "The Bold and the Beautiful" and "The Young and the Restless" stars have been doing the same, and they've shared the details with Soap Opera Network! Read on for the scoop and then join in on the fun by leaving a comment below telling us what you're most thankful for this holiday season!
Melissa Claire Egan
Chelsea Newman, "Y&R"
"I feel like mine is such a typical answer, but the true answer is I'm really grateful for my friends and my family and having a great job at "Y&R." Loving to come to work every day is a huge blessing that not everybody has, so I feel very grateful for everything. And of course, I'm very grateful for my amazing fiancé [Mat Katrosar], whom I'm marrying in July."