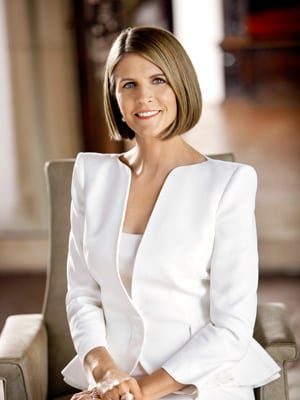 Hollywood and politics have gone together like peanut butter and jelly since the original rise of onscreen entertainment, and it looks like soap operas will be the next to join in on the fun. Colleen Bell, producer of "The Bold and the Beautiful" and wife of the show's executive producer, Bradley P. Bell, is reportedly on track to become the next U.S. ambassador to Hungary!
The Emmy-nominated producer's name has come up numerous times in trade publications since last year, and with the recent announcement that Goldman Sachs partner Bruce Heymann has been nominated as ambassador to Canada, The Washington Post is reporting that it's only a matter of time before Bell's nomination is announced, as well. "Relations with Hungary are much cooler these days, in part because of continued concerns that Prime Minister Viktor Orban's human rights record, among other things, left much to be desired. Nonetheless, the expected nomination of [Bell]… to be ambassador to Hungary is also on track," the newspaper reports. "We're hearing Bell's vetting is done, and that the Hungarians, who must agree to the nomination, doubtless will do so."
Stay tuned for more information as this story further develops!