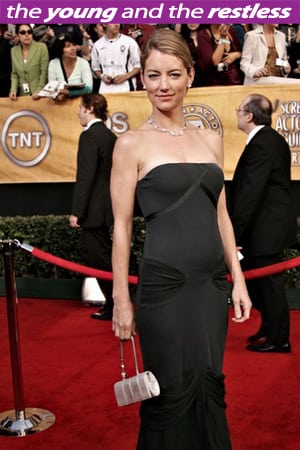 The population of "The Young and the Restless'" Genoa City continues to rise, and the town's latest resident is of definite quality: Former "Guiding Light" star and Emmy winner Cynthia Watros!
According to a show rep, today marks the first day of work for the Michigan native, who's now best known for her portrayal of psychologist Libby on ABC's "Lost," but began her career as "GL's" Annie Dutton and "Another World's" Vicky Hudson McKinnon. She'll be playing the role of Kelly, a character who will have quite the influence on Billy (Billy Miller), Victoria (Amelia Heinle) and Chloe (Elizabeth Hendrickson), among others.
But to find out exactly what kind of impact Watros' Kelly will have on the town, you'll have to watch for her debut on Friday, November 15!