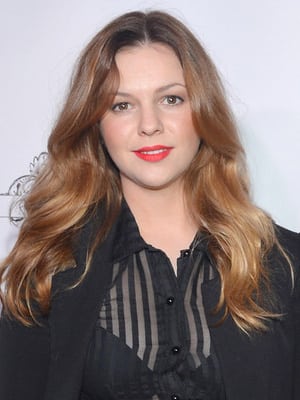 Guest starring on CBS' sitcom, "Two and a Half Men" has paid off for former "General Hospital" beauty Amber Tamblyn (ex-Emily Quartermaine): She's now been upped to series regular on the comedy that also stars Ashton Kutcher and Jon Cryer!
The California native plays Jenny, Charlie Harper's illegitimate daughter who moved to Los Angeles to reconnect with her family and become a — what else? — actress! Living in a beach house with Walden (Kutcher) and her uncle, Alan (Cryer), Jenny revealed that she likes women, proving that the apple doesn't fall very far from the tree!
Catch the actress in her new role Thursdays at 9:30 PM ET/PT on CBS.