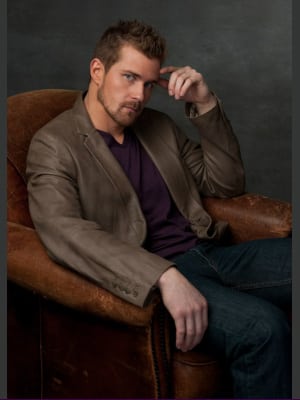 With no word yet on whether or not "One Life to Live" will resume production any time soon, Josh Kelly (Cutter Wentworth) has decided to hit the ground in search of new projects — and lucky enough, he found one: A new Lifetime pilot titled "Unreal."
The series, inspired by the award winning short "Sequin Raze," centers around a fictional competitive dating program in which the relationships of the contestants are manipulated in order to rev up the drama and produce outrageous footage. And according to Deadline Hollywood, Kelly plays the role of Jeremy, a cameraman whose ex-girlfriend (Shiri Appleby) is responsible for said manipulation. In other words, trouble, trouble, trouble — not to mention sheer entertainment!
There's no word yet on whether or not the pilot will get picked up for a full series, so stay tuned as further details develop!