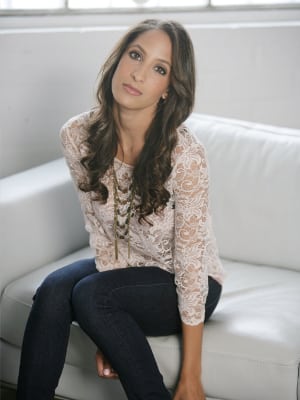 This past August, "The Young and the Restless" fans saw one of those rare circumstances when behind-the-scenes drama rivals that of the intense drama seen onscreen: actress Christel Khalil (Lily Winters) filed a lawsuit against her talent agency for reportedly being so sloppy and remiss, they sent her on an audition for the very sudser she was already working on!
According to The Wrap, attorneys for the defendant, Mavrick Artists Agency (which Khalil left prior to filing the suit) went on record saying that Khalil's accusations were ridiculous. "There's no way in hell that she went on an audition. That just couldn't have happened," the lawyers said. "Do you think 'The Young and the Restless' is so stupid that their casting office would have scheduled such an audition? It wasn't an audition — it was a submission."
In addition, Khalil reportedly accused the agency of keeping more than their standard 10 percent of her pay, to which the agency responded by saying the actress just "didn't want to pay her fees."
Fortunately, both parties were finally able to come to a settlement agreement. Attorneys for Khalil told The Wrap: "The Parties are pleased to confirm that they have resolved all of their claims against each other, they wish each other success in their future endeavors, and the action has been dismissed with prejudice."
"Both sides are a combination of happy and not happy by the nature of the settlement," an unknown source tells the publication.