Kyle Lowder Trades Rock n' Roll for Jesus!
Bell-Phillip Television Productions; Corday Productions, Inc.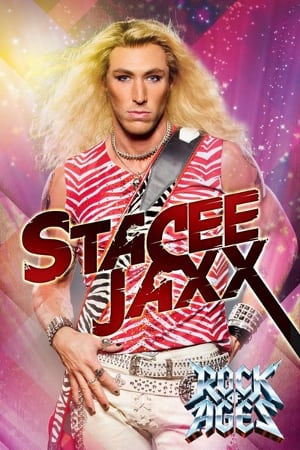 Former daytime actor Kyle Lowder (ex-Rick Forrester, "The Bold and the Beautiful;" ex-Brady Black, "Days of our Lives") is shedding the super-tight 80s leather pants and sexy, shaggy long hair he's been sporting for the Las Vegas production of "Rock of Ages" and trading them in for a — wait for it — coat! That's right, folks: The actor is walking away from the 80s rock show in which he portrayed rockstar Stacee Jaxx to play the title lead in Andrew Lloyd Webber's famous musical, "Joseph and the Amazing Technicolor Dreamcoat."
The actor will be playing in the show — which centers around the "coat of many colors" story of Joseph from the Bible's Book of Genesis — from November 20 through January 5 at the Media Theater in Media, Pennsylvania. "I absolutely love Andrew Lloyd Webber's score to this show," the actor says. "To have the privilege of singing such iconic songs for several weeks during the holiday season is a great gift."
For more information and to purchase tickets, call 610-891-0100 or visit mediatheater.org.
Lowder's last performance as Stacee Jaxx in "Rock of Ages" will be Oct 30!