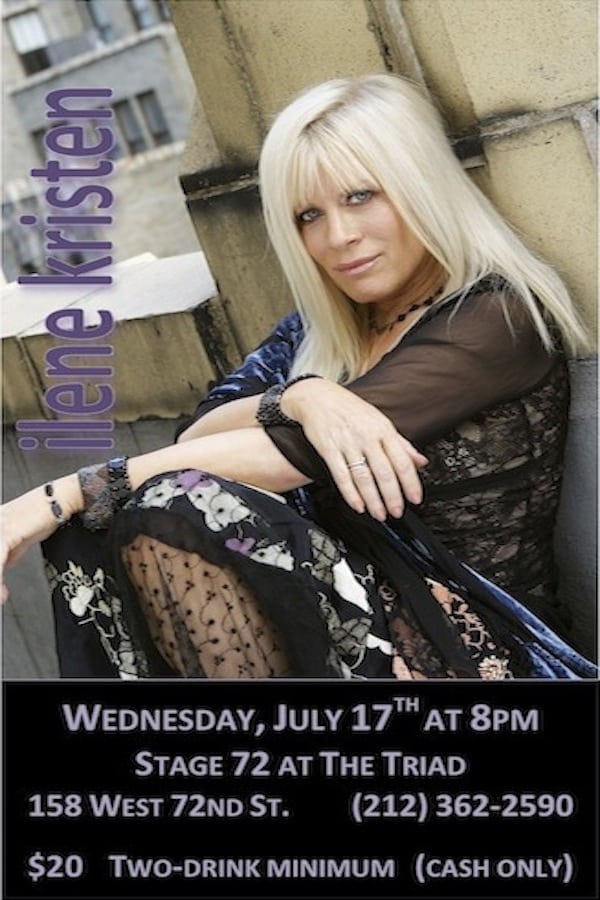 On Wednesday, July 17, fans of "One Life to Live's" Ilene Kristen (ex-Roxy Balsom) will get a chance to see the actress sing for a performance at Stage 72 at The Triad in New York City.
About the Event
Best known as Delia Ryan on Ryan's Hope and Roxy Balsom on One Life To Live, two-time Emmy nominee Ilene Kristen is delighted to bring her smoky vocal stylings back to Stage 72 at the Triad.

Fresh off the completion of her first CD (to be released later this summer), Ilene will debut this collection of her original songs, along with her own take on familiar hits.

Get ready for an evening of sultry, smooth jazz-rock punctuated by anecdotes of her extensive career on stage, television and film, what she's learned and who she's met along the way.

Backing Ilene onstage will be the producer of her CD Scott Yahney with his band, special performer Robbie Kondor, and maybe a few surprise guests.

Tickets are $20, plus a two-drink minimum.
You can order and pre-pay for tickets at http://stage72.com/buy-tickets or call 800-838-3006 and place your name on the reservation list (cash only at the door).
For more information, call (212) 362-2590.