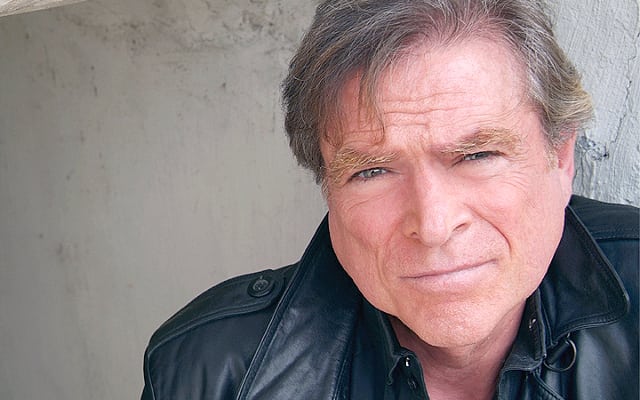 "Tainted Dreams," the soap within a soap, has announced that former "All My Children" and "Edge of Night" actor Larkin Malloy has joined its cast in the role of Henry Steinman, a director of the fictional soap "Painted Dreams." Malloy is best known for his portrayal of Travis Montgomery on "AMC," who is often referred to as one of Erica Kane's (Susan Lucci) "favorite husbands."
According to executive producer and "AMC" supervising producer, Sonia Blangiardo, "'Henry Steinman' is the most politically incorrect director in the history of Daytime…truly the 'Archie Bunker' of the soap genre. Whatever crosses 'Henry's' mind comes out of his mouth…in the most inappropriate way possible," and Blangiardo grins, "Before you ask, yes, Larkin and I may have known a real-life director who might allegedly fit this description."
Malloy joins what Blangiardo has begun to refer to as her "Dream team," which includes Alicia Minshew ("AMC"), Terri Ivens ("AMC"), Grant Aleksander ("Guiding Light"), Kelley Menighan Hensley ("As the World Turns"), Walt Willey ("AMC"), Natalia Livingston ("General Hospital"), Marnie Schulenburg ("ATWT"), Michael Lowry ("AMC," "One Life to Live"), Austin Peck ("ATWT," "Days of our Lives", "OLTL"), Colleen Zenk ("ATWT"), Dina Manzo ("Dina's Party" and "The Real Housewives of New Jersey"), Anthony Wilkinson ("My Big Gay Italian Wedding" and the new "My Big Gay Italian Funeral"), Lisa Marie Varon ("IMPACT WRESTLING") and "Mr. PEC-Tacular" Jessie Godderz ("IMPACT WRESTLING" and "Big Brother").
"Dreams" reunites Malloy and Willey, who portrayed the Montgomery brothers on "AMC."
About Larkin Malloy
One of Daytime television's most iconic actors, Larkin Malloy, best known for his role as "Sky Whitney" on Edge of Night and "Travis Montgomery" on All My Children, joins the all-star cast of Tainted Dreams in the role of "Henry Steinman," a director of "Painted Dreams," (Tainted Dreams' soap within the soap.) According to executive producer, Sonia Blangiardo, "'Henry Steinman' is the most politically incorrect director in the history of Daytime…truly the 'Archie Bunker' of the soap genre. Whatever crosses 'Henry's' mind comes out of his mouth…in the most inappropriate way possible," and Blangiardo grins, "Before you ask, yes, Larkin and I may have known a real-life director who might allegedly fit this description."
Filming on "Tainted Dreams" is scheduled to begin in and around New York City on Monday, July 29.