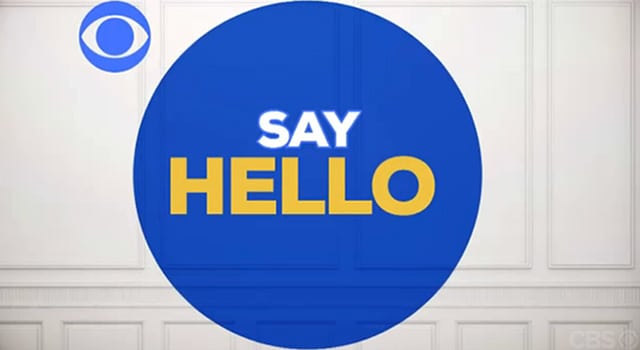 CBS has released a breakdown of how its top shows left off with their season finales in May and what viewers can expect when their new seasons premiere in the fall. "It may only be July, but it's never too early to get caught up on where CBS series left off last May. And there's no time like the present for a sneak peek at some surprises and guest stars coming in the fall," reads the network press release.
Below is a listing of each returning series (broken up by day and time) and a summary of what happened last season and what will happen this coming season:
MONDAY
HOW I MET YOUR MOTHER (8:00-9:00 PM, ET/PT – Special one-hour premiere)
SEASON FINALE: Ted's future wife was revealed (Cristin Milioti), Marshall received the job of his dreamsthat unbeknownst to Lily will derail their plans to move to Rome, and Barney and Robin tried to enjoy time together before their wedding day.
NEW SEASON: The series' ninth and final season will take place over the course of Barney and Robin's wedding weekend. Sherri Shepherd will recur as Daphne, a woman who Marshall meets on his flight home to the wedding.  Roger Bart will recur as an employee at the hotel for the big event.  Also, Ellie Kemper will guest star, and John  Lithgow, Tim Gunn and Wayne Brady return. @HIMYM_CBS
2 BROKE GIRLS (9:00-9:30 PM, ET/PT)
SEASON FINALE: While cleaning out a part of the diner that no one knew existed, Max and Caroline discovered a hidden window and realized this could be a new way to bring their cupcake business back to life. Meanwhile, Sophie and Oleg broke up. @2BrokeGirls_CBS
NEW SEASON: The sweet smell of success begins to surround Max and Caroline when their new business venture ‐a cupcake "walk‐up" window – becomes a Williamsburg hit. And love is all around the diner, even for the jaded Max, who falls for a cute, broke guy who is not quite what he seems to be.
TUESDAY
NCIS (8:00-9:00 PM, ET/PT)
SEASON FINALE: In response to the Department of Defense's investigation of Gibbs, agents DiNozzo, McGee and Ziva David turned in their badges and took full responsibility for the team's questionable actions.  Also, the team uncovered that the murders of Ziva's father and NCIS Director Vance's wife were part of a CIA distraction from an unknown domestic threat.  The final scene found Gibbs four months in the future, armed with a sniper rifle aimed at FBI Agent Tobias Fornell and the mysterious figure he was guarding.
NEW SEASON: Former Mossad agent turned NCIS Special Agent Ziva David (Cote de Pablo) leaves the team in an emotional episode.  Several unexpected twists will occur related to the personal lives of Palmer, McGee and Vance, and the team will face one of the most dangerous adversary's they've ever encountered.  Also, this season the series will mark its 250th episode. @NCIS_CBS
NCIS: LOS ANGELES (9:00-10:00 PM, ET/PT)
SEASON FINALE: Sam and his wife, Michelle, a former CIA operative, went undercover in Sidorov's gang as Callen called upon his biggest adversary, Janvier, to intercept the sale of stolen nuclear weapons to international enemies.  The mission was compromised when Janvier revealed Sam's identity to Sidorov, putting Sam in grave danger.  The cliffhanger ending found Sam and Deeks being tortured in order to reveal the true identity of Sam's wife, while the rest of the team was unaware of their whereabouts. @NCISLA_CBS
NEW SEASON: The fifth season resumes with Sam and Deeks being tortured for information on Sam's wife. Meanwhile, even as the team's goal is to locate their partners, the agency's overall operation is to apprehend Sidorov and the stolen nuclear weapons. Also, the series will mark its 100th episode early in the season.
PERSON OF INTEREST (10:00-11:00 PM, ET/PT)
SEASON FINALE: The Machine, hunted by various forces, moved itself to an unknown location in a surprising act of self-awareness and self-preservation. Reese and Shaw saved Finch from cyber-criminal Root, who engaged in a failed attempt to free The Machine from all outside control and was placed in an asylum by the POI team. Meanwhile, Carter compromised her values by helping criminal mastermind Elias escape custody.
NEW SEASON: The POI team faces an uncertain future as they struggle with the next evolution of The Machine, which is now completely self-governed and its whereabouts still unknown.   Reese and Finch continue to utilize Shaw's (new series regular Sarah Shahi) exceptional skill set, but her violent tendencies could end their alliance before it can fully begin. Also, Root (new series regular Amy Acker) remains institutionalized in an asylum, where she seeks to resume her connection with The Machine and marshal her resources for an escape. @PersonInterest_CBS
WEDNESDAY
CRIMINAL MINDS (9:00-10:00 PM, ET/PT)
SEASON FINALE: The BAU finally came face to face with their stalker, The Replicator, when he took the life of their FBI Section Chief, Director Erin Strauss. Their final showdown with The Replicator left the BAU, especially Rossi, mourning the loss of Strauss, but made the team more united than ever.
NEW SEASON: Series will mark its 200th episode this season.  Esai Morales will recur as new Section Chief Matt Cruz, who has a previous working relationship with JJ. Also, Camryn Manheim will guest star as the protective mother of an UnSub in a two episode arc; and Joe Mantegna will direct his first episode of the series. @CrimMinds_CBS.
CSI: Crime Scene Investigation (10:00-11:00 PM, ET/PT)
SEASON FINALE: The CSI team realized they had a serial killer on their hands as Russell pieced together the reasons why.  Morgan went undercover to get close to the killer and went missing, along with Captain Brass' daughter.
NEW SEASON: In the season premiere, the CSIs delve into the world of reality television when the contestants on a food competition show turn out to be using odd ingredients.  In the series' 300thepisode, the CSI "Old Guard" look back to where each of them were when the show began, as they revisit a cold case that's haunted them for 14 years.  @CSI_CBS
THURSDAY
THE BIG BANG THEORY (8:00-9:00 PM, ET/PT – Special one-hour premiere)
SEASON FINALE: The gang threw a party to say farewell to Leonard who accepted an exciting job opportunity in the North Sea. Meanwhile, Koothrappali pushed Lucy too far in their relationship, and had a major revelation: he can now speak to women without needing alcohol.
NEW SEASON: Penny and Sheldon are missing Leonard and bond over him being gone – as much as Sheldon can bond with anyone about anything. Koothrappali enjoys his newfound ability to talk to women without the assistance of alcohol – but that doesn't mean he is any good at it. Also, Regina King returns as Director of Human Resources at the University. @BigBang_CBS
TWO AND A HALF MEN (9:30-10:00 PM, ET/PT)
SEASON FINALE: Alan and Jake took a father-son bonding trip before Jake went on assignment in Japan. Walden had the unique experience of dating a 22-year-old girl and her grandmother at the same time.
 NEW SEASON: Surprise! Charlie was a father! Meet his daughter, who shares more than a few characteristics with her father, during the series' 11th season. @TwoHalfMen_CBS
ELEMENTARY (10:00-11:00 PM, ET/PT) 
SEASON FINALE: Sherlock and Watson found themselves in the crosshairs of Moriarty. Sherlock, already shocked by the reappearance of his former lover, Irene Adler, was even more shaken to learn that Irene and Moriarty were actually the same person. Sherlock and Watson devised an elaborate plan to bring about the downfall of Moriarty and were ultimately successful.
 NEW SEASON: Sherlock is forced to face his older brother, Mycroft (Rhys Ifans), when he's in London revisiting an old case.  Despite their drastic falling-out a few years ago, Mycroft allows Sherlock and Joan to stay in his new home, 221 B Baker Street.  The series' second season premiere episode was filmed, for the first time, in London. @Elementary_CBS
FRIDAY
HAWAII FIVE-0 (9:00-10:00 PM, ET/PT)
SEASON FINALE: The Five-0 team said goodbye for now to Kono as she and Adam fled Hawaii and went into hiding to save his life. Also, McGarrett was left to choose whether or not to help Wo Fat escape maximum security when his enemies broke in to kill him.
 NEW SEASON: In the season premiere episode, McGarrett and Wo Fat make a narrow escape from maximum security, gunman storm Five-0 headquarters and Catherine is taken hostage.  Now, in McGarrett's quest to save Catherine, he must break the rules and go head-to-head with new SWAT Commander Captain Grover (Chi McBride).  Meanwhile, Kono and Adam's secret location in Hong Kong is compromised. Rumer Willis and Terry O'Quinn return, and Carol Burnett, Jorge Garcia, Henry Ian Cusick, Tim Daly and Rebecca DeMornay guest star during the series' fourth season. @HawaiiFive0CBS
BLUE BLOODS (10:00-11:00 PM, ET/PT)
SEASON FINALE: The Reagans rallied together to take down the leader of the gang responsible for the death of Jamie's partner. After they arrested the suspect, Frank and Mayor Poole held a town hall meeting for residents of the gang-riddled projects where the shooting happened, and Mayor Poole was shot.
 NEW SEASON: In the season premiere episode, all of the Reagans accuse Erin of betraying the family when she has to make the very difficult decision to release an accused cop killer because Danny doesn't have enough concrete evidence. Also, Jamie and his new partner, Eddie (Vanessa Ray), are thrust into the conflict when they're assigned to protect the suspect from harassment. @BlueBloods_CBS
SUNDAY
THE GOOD WIFE (9:00-10:00 PM, ET/PT)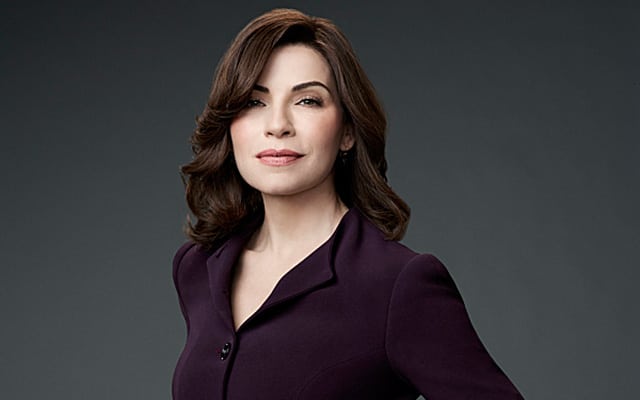 SEASON FINALE: Despite last-minute legal wrangling over possible vote tampering, Peter won the gubernatorial election. Alicia, still torn between her feelings for Will and her renewed relationship with Peter, agreed to leave Lockhart/Gardner with Cary to start their own firm.
NEW SEASON: Alicia and Cary plan their exit from Lockhart/Gardner while keeping the secret from Will and Diane. The series will mark its 100th episode this season. Ben Rappaport will begin a recurring role as a new fourth year at Diane and Will's firm. Melissa George, Jeffrey Tambor, Barry Sheck and Juliet Rylance will guest star.  @TheGoodWife_CBS
THE MENTALIST (10:00-11:00 PM, ET/PT)
SEASON FINALE: Jane narrowed down the Red John suspect list to seven, while Red John struck at a victim with links to Jane's past.  Lorelei Martins left a DVD for Jane that confirmed the seven suspects – Bret Stiles, Gale Bertram, Raymond Haffner, Reede Smith, Bob Kirkland, Sheriff Thomas McAllister and Brett Partridge – and told Jane that Red John was going to start killing again until Jane catches him – or until he catches Jane.
NEW SEASON: Jane and Lisbon are hot on the trail of Red John but will disagree on how to handle the hunt, which will result in one less Red John suspect by the end of the season premiere episode.  Also, Red John's identity will be revealed by the end of this calendar year.  @Mentalist_CBS