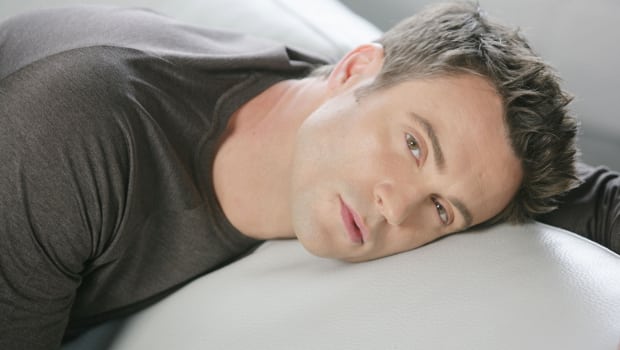 As previously reported, "The Young and the Restless'" Daniel Goddard (Cane Ashby) will be appearing in the Monday, June 17 "engaged couples" edition of CBS' "The Price is Right." The actor first revealed on Wednesday, May 1 that he had been filming on the "TPIR" set for a segment of the popular game show where tweeted, "Taping #TPIR today with Gwen, Manuela and Amber .. #ChicksWithAttitude #CWA @CBSdaytime @official_yandr." The tweet was accompanied by a link to a post on his Facebook page, which showed the beautiful ladies on the set of "TPIR" while they weren't filming.
According to CBS, Goddard will join host Drew Carey onstage as engaged couples "compete for prizes to make their wedding day and new life more special, including a destination wedding in Aruba, a designer wedding gown and tuxedo package, luxury bachelor & bachelorette parties and full floral arrangements for their wedding. Each couple in the audience will also receive a unique wedding set."
Clip: Pay the Wedding

Clip: Aruba Trip

The actor has appeared several times on the game show. His most recent noteworthy appearance was in September 2012 in honor of "Y&R's" 10,000th episode.