CENTER STAGE: 'Y&R's' Daniel Goddard Discusses the Possibility of Another Woman for Cane!
Sony Pictures Television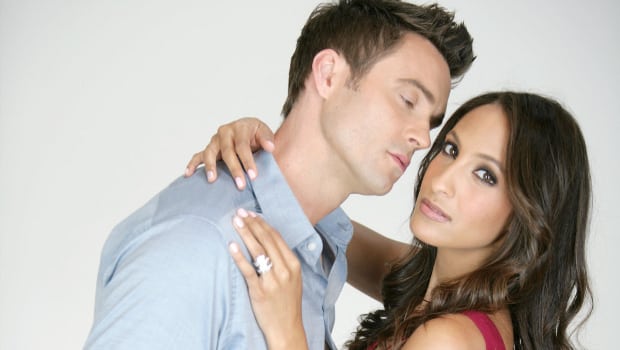 "The Young and the Restless'" Cane Ashby (Daniel Goddard) and Lily Winters (Christel Khalil) have been through so many ups and downs in their relationship, it's a wonder nobody in Genoa City has built a rollercoaster in the couple's honor. With so many twists and turns, it would be one hell of a ride. And Cane's alter ego, Goddard, recently revealed to Soap Opera Network that their tumultuous connection is about to get a lot wilder!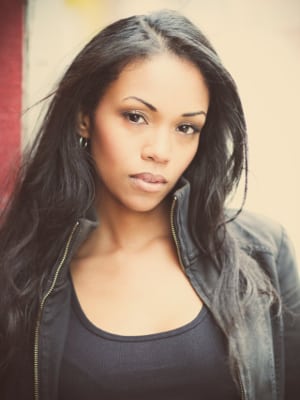 Remember when we reported that Mishael Morgan had joined the cast as Hillary Curtis, a bombshell working at Chancellor Industries? Well it turns out, she may end up rather close to the company's new CEO — which probably won't sit well with Lily! "I really like where they're going with this new character," Goddard teases. "[The writers] mess well with the viewer, and I'm really enjoying it. There's good storyline there."
But will things between Cane and Hillary (who hits Genoa City this Friday, June 14) become hot and heavy? The Australian native couldn't say, but he did offer up an opinion on why Cane and Lily's relationship has lasted thus far: "Cane and Lily have kind of usurped the norm of relationships, because they've gone through so much, and they've never cheated on each other," he explains. "They've build a fan base that respects that… and everything they've gone through — a year of cancer, through surrogating the babies, through the whole Cane/Caleb/Phillip Chancellor thing — we've gotten through that, which allows the drama of 'Will they get through this?' to somehow unfold more than other couples who get together, have a baby and then cheat."
That being said, there's a first time for everything, and Hillary just may have the power to distract Cane from his current troubles with Lily. "There's… a doubt factor," the actor teases, adding that working with Morgan has been a blast. "She's hit the ground running. It's a very tough job to fall straight into the rhythm of it, but she's doing a good job."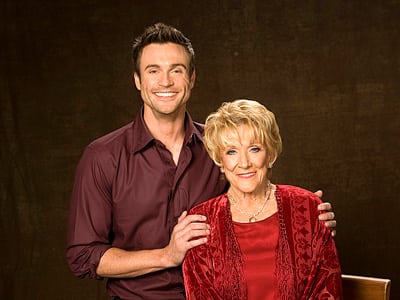 When he's not wrapped up in relationship drama, Cane has the new task of heading Chancellor Industries — a job Katherine left him just before her portrayer, Jeanne Cooper, passed away. And while Goddard is happy to see his alter ego dive into his new gig as a businessman, it's been a tough adjustment not having Cooper by his side. "Jeanne got sick in 2011, and she never really recovered from it," the actor explains. "She lost a lot of weight, and she was gone for about 3 months. She came back in 2012, and she was a lot frailer from it. And then when the storyline came around and I [as Cane] got to take care of her, I was really cognizant of her status and what it meant to have that storyline with her. She was a sweetheart, and she's sorely missed."
Despite the loss of Cooper, Goddard has been able to find enjoyment in discovering Cane's CEO side, and he teases that wearing the businessman hat will bring a lot of new things for Cane and his future. "I'm excited about it, because we've got some good storyline that we're developing; there'll be some good boardroom drama," he reveals. "It's a nice change from the way Cane has been the last couple years. So it'll be nice to bring that on."