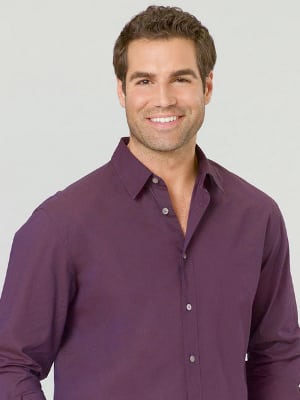 As we previously reported, Paos Revolution, the production company headed by "All My Children's" Jordi Vilasuso (Griffin Castillo), has begun production on a new web series called 'Perfect Day," and while both the company and Vilasuso himself are in high gear prepping for the show's launch, there's a way for you to help make the dream come true!
"I am extremely excited about this, because it gives me a chance to produce a webisode that will not only tell a great story, but will also contribute to society in a positive way," the actor says of the reality series that will profile various daytime soap stars along with one of their fans and an important charity the actor supports. "The pilot episode will feature me being able to give a special mother of an autistic child a perfect day all focused on her. I love that we will be able to highlight autism and give back to a fan all at the same time. Right now is Autism Awareness month and 10% of all funds raised for this webisode will go directly to Jacob's Ladder Center for Autism, so we're going for a real big push to make as big of an impact as we can."
In preparation for "Perfect Day's" launch, Paos Revolution has set up an Indiegogo fundraising page, meaning you can help make the emotional, life-changing show a reality! Just visit Indiegogo to pledge your support, and be sure to check out our previous story for more details on Paos Revolution's heartwarming project.