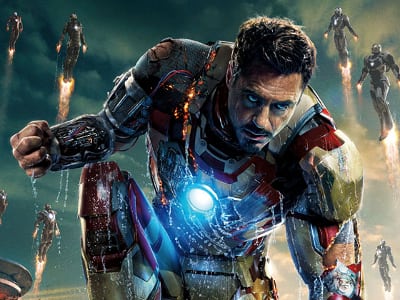 Marvel's "Iron Man 3" kicked off the summer box-office season on Friday raking in $68.3 million, which according to Deadline Hollywood is expected to translate into a weekend haul of between $165 to $170 million for the third installment in the popular film franchise. So how does the films massive success relate to soap operas?
Kevin Feige is the president of Marvel Studios, which along with parent Disney released the film into 4,200 screens, but he's also the grandson of Robert E. Short. Fans of "Another World," "As The World Turns," "The Edge of Night," "From These Roots," "Guiding Light," "Search for Tomorrow," "Somerset" and "Texas" may remember Short as the executive in charge of production for Procter & Gamble Productions (now Procter & Gamble Entertainment). He ran the daytime division for more than 20 years and tomorrow, May 5, marks Short's 92nd birthday.
In case you are one of the few who haven't yet seen "Iron Man 3," here's a trailer that may whet your appetite for a Sunday showing.
Robert Downey Jr. portrays Iron Man/Tony Stark in the film, which also has an appearance by former "Sunset Beach" actor Ashley Hamilton (the first Cole St. John).