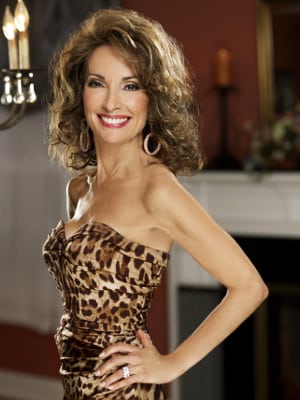 Ever since word broke that "Desperate Housewives" creator, Marc Cherry, was working on "Devious Maids," a series that stars "All My Children's" Susan Lucci (ex-Erica Kane), fans have been chomping at the bit for more information and an airdate. Well wait no longer: The full cast, synopsis and premiere date for the Lifetime series has officially been released!
Premiering Sunday, June 23, on Lifetime, the drama series follows Ana Ortiz ("Ugly Betty"), Dania Ramirez ("Entourage"), Roselyn Sanchez ("Without a Trace"), Edy Ganem ("Livin' Loud") and Judy Reyes ("Scrubs") as five ambitious maids who, while working for the rich and famous in Beverly Hills (including Lucci as Genevieve Delatour), dream of wealthy lives of their own. This makes for one heck of an upstairs-downstairs scenario, which is complicated by murder and mayhem — just like on "Desperate Housewives," and just like on daytime soaps!
"Class warfare has never been as fun and dirty as it is in the Tony enclave, where the staff is as clever, witty, outrageous and downright devilish as their employers," states an official press release. "Whoever holds the dirt holds the power, and before the season is over, illicit affairs will be revealed and deep dark secrets exposed as we learn the sordid details behind a shocking murder of a beloved housemaid."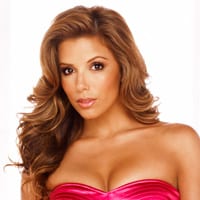 The series, which is inspired by the hit telenovela, "Ellas son la Alegría del Hogar," is produced by Cherry, along with "Housewives'" star Eva Longoria (ex-Isabella Williams, "The Young and the Restless"), Sabrina Wind ("Housewives"), Paul McGuigan ("Scandal"), Larry Shuman ("Kissing Miranda"), David Lonner, John Mass and Televisa USA's Paul Presburger and Michael Garcia.
It also stars Matt Cedeno (ex-Brandon Walker, "Days of our Lives"), Brianna Brown (ex-Lisa Niles, "General Hospital"), Rebecca Wisocky ("American Horror Story"), Tom Irwin ("Saving Grace"), Brett Cullen ("Damages"), Drew Van Acker ("Pretty Little Liars"), Mariana Klaveno ("True Blood"), Melinda Paige Hamilton ("Mad Men"), and Grant Show ("Swing Town").