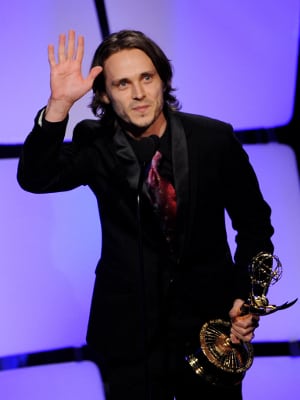 On Enation's YouTube page, band member Jonathan Jackson posted a heartfelt message to ABC's "General Hospital" as it celebrates its 50th year on television. The singer and actor, now portraying Avery Barkley on ABC's "Nashville," portrayed the Emmy Award winning role of Lucky Spencer on "GH" from 1993 to 2011 (with breaks in between).
"I was 11 years old when I started in 1993," said Jackson. "Being placed with Tony [Geary] and Genie [Francis]…it was just incredible. It was such a gift for me. I'll carry their influence over me for the rest of my life. To the crew, to all the directors, and producers, and writers, hair and makeup and wardrobe…over the years, 'General Hospital' has been like a family to me and I'm so excited for everybody there to get to celebrate this incredible, incredible milestone."
"Nashville" airs Wednesdays at 10:00 PM, ET/PT on ABC.