Like "One Life to Live" with its storyline integrated, or otherwise, celebrity appearances with the likes of Snoop Lion, Australian DJ sisters Mim and Liv Nervo, Jenni 'JWOWW' Farley (Nikki; "Jersey Shore"), rapper Riff Raff, etc., The OnLine Network has announced that RCA recording artist and American Music Awards winner Hot Chelle Rae will appear in the Thursday, May 9 episode of "All My Children" as they perform their brand new single "Hung Up."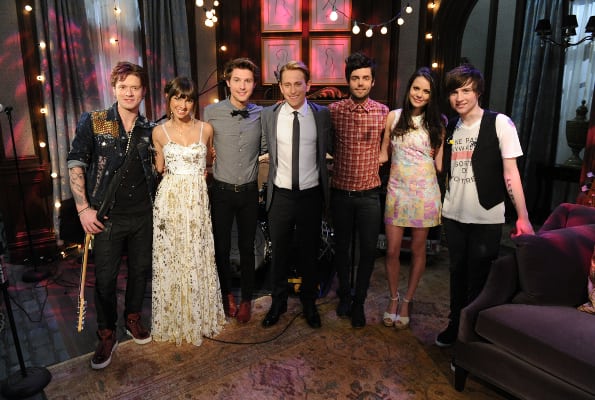 Per the storyline, AJ Chandler (Eric Nelsen) asks the group to make a special stop in Pine Valley in order to sing their song as a surprise for his best friend Miranda Montgomery (Denyse Tontz).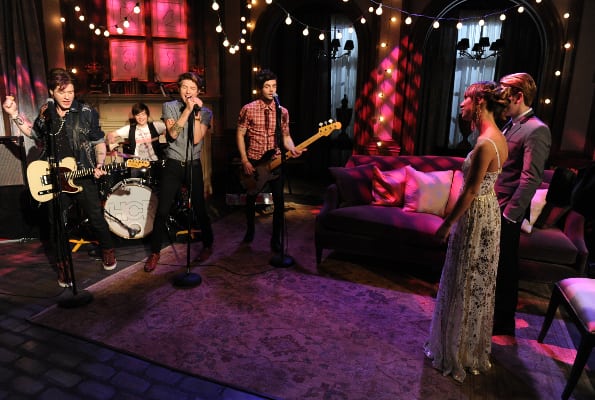 "We're pumped to be performing on 'All My Children'. It's such an iconic show that bridges our parent's generation with ours. Now that the show is online, we can reach even more people with our music. All of our fans have been loving the song, and it's cool for these characters on the show to represent our fans," said lead singer/guitarist Ryan Follesé.
"Hung Up" Official Video
About Hot Chelle Rae
Winners of the 2011 American Music Awards for Best New Artist, Hot Chelle Rae continues to make their mark in the music industry. Their sophomore album, Whatever, featuring the mega-smash hits "Tonight Tonight," and "I Like It Like That," sold more than 6 million singles. "Hung Up" is the first single released from their upcoming album which is due out later this year on the RCA label. During 2012, Hot Chelle Rae spent much of the year on a worldwide headlining tour and support dates with Demi Lovato and Taylor Swift. The band has made numerous television appearances including "Dick Clark's New Year's Rockin' Eve 2012," "The Today Show Summer Concert Series," "Late Night With Jimmy Fallon," "The Tonight Show with Jay Leno," and "Live with Kelly," to name a few. On April 1, Hot Chelle Rae premiered their 'Hung Up" video on the website, VEVO. Hot Chelle Rae is lead singer Ryan Follesé, lead guitarist Nash Overstreet, bassist Ian Keaggy and drummer Jamie Follesé.
"All My Children" premieres Monday, April 29 on Hulu, Hulu Plus and iTunes and on FX Canada for Canadian viewers.