IT HAPPENED TODAY…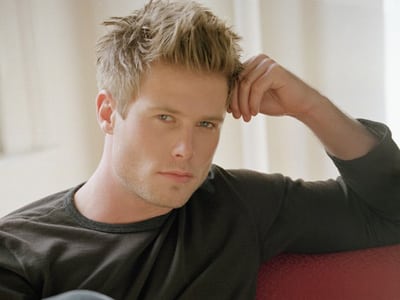 Rick and Maya met up for lunch on the rooftop terrace. Dayzee and Caroline were unknowingly adjacent to them. Caroline was being snobbish with a waiter and pondering what pics of her salad she should post online. Dayzee seemed irritated and expressed she had a million other things to do right now. Caroline said she was here to talk about Rick and "whatsherface." She accused Dayzee of aiding and abetting the enemy by letting her stay at the cafe. Dayzee said she felt obligated. Just then, Caroline spotted Rick with Maya across the way. She was disgusted and started ragging on her clothes and jail past. She didn't understand what Rick saw in her. Meanwhile, Rick and Maya were discussing their past experiences together. They agreed it was better he didn't tell her he was a Forrester right off the bat, because she would've ran in the other direction. Dayzee and Caroline continued gabbing about Maya. Dayzee said she felt terrible for Maya and wanted to help her out, but she didn't want her infiltrating her family.
Caroline agreed Maya was the odd girl out and there was no room for her in the family. Caroline got up and went towards Maya and Rick's table. Rick was telling Maya about his past with Amber when Caroline came up and acted surprised to see Rick. They hugged and Rick started introducing her to Maya but Caroline said she already knew her. She referred to her as "Mitzy" and sarcastically complimented her top.  Caroline told Rick he doesn't have time for lunch with "Monica" right now. She encouraged him to finish up and to meet her back at the office. Caroline went back to the table with Dayzee. Rick apologized to Maya. Maya wondered if Caroline was for real. Jealous Caroline told Dayzee that Maya was crazy if she thinks she has a chance with Rick. She ranted that she was handpicked by Rick's mother and imported from New York because LA had so many skanks. She bragged about how everyone knows who she is and that her salad picture already has 136 likes. She looked up Maya online and laughed at the local commercials and theater she's done. Dayzee said Maya was struggling, just starting out and would take anything she could get at this point. Caroline got an idea in her head and left. Maya told Rick how hard it was to get an acting gig these days but she held out hope. Rick was sure she'd be a star one day.
Caroline visited an adult film producer named Mark and gave him a picture of Maya.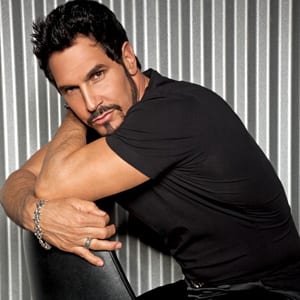 A tearful Katie held out her wedding ring to Bill and asked for a divorce. Brooke told her to put the ring back on and cool off. Katie forcefully insisted she was done and pleaded Bill to take the ring. Bill speculated if this was a game and she was just waiting for him to beg her. Bill said he's done enough begging and he'll never be a good enough husband. Katie told him was right. She slammed the ring on a dresser and told Brooke that he was all hers – she'll make him happier than she ever could. Katie exited in a huff. Brooke encouraged Bill to go after her. Bill was sure Katie was done with him. Brooke urged him not to give up on his marriage. Bill wondered again what happened to the woman he originally married, the one who understood and accepted him. He speculated if she'd hoped deep down to change him all along but realized now that it's impossible. Brooke said that Katie went though so many changes after she had the baby. Bill said she came back physicallyy but the woman he married was still gone. Brooke believed they could still get through it. Bill blamed his drinking and driving on all the constant turmoil. Bill said that Katie handed him and Brooke over to each other once again and maybe she was right. Bill couldn't pretend anymore and told Brooke that he wanted her. They kissed and Bill took Brooke's robe off!
IT HAPPENS TOMORROW…