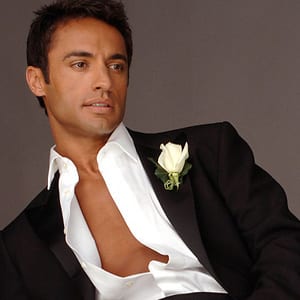 "One Life to Live's" Kamar de los Reyes (ex-Antonio Vega) has done a slew of gigs since leaving Llanview in 2009, including guest stints on "CSI: Miami," "Law and Order: Criminal Intent," and "The Mentalist." And now he's adding one more show to his resume: CBS's procedural drama series, "Blue Bloods"!
A rep confirms that the Puerto Rican native will be playing Santana, an injurious Latino gang leader whose drug and vice trade has infiltrated the inner-city projects. Danny and the NYPD force manage to interfere with the dangerous operation, but it leads a furious Santana to put deadly targets on the entire team!
"Looking forward to working with the cast," de los Reyes said on Facebook. "Excited as all hell!"
Look for the actor's episodes, which also feature series regular Amy Carlson (ex-Josie Watts, "Another World") as Linda Reagan, to air some time in May.