'GH' Snags 'Y&R's' Emme Rylan To Play Lulu!
Disney/ABC Television Group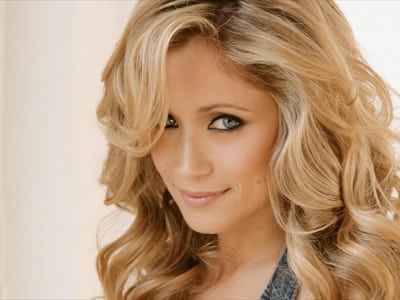 Rumors swirled this morning that 'The Young and the Restless" star Emme Rylan, formerly known as Marcy Rylan, was headed to "General Hospital" as the new Lulu, and it turns out, the rumors are true! Rylan, who played "Guiding Light's" Lizzie Spaulding from 2006-2009, will assume the role from two-time Emmy award winner Julie Marie Berman, who announced just last week that she has decided to leave the role of Luke and Laura's daughter after a seven year run.
In December, Rylan rejoined "Y&R" on recurring status as Abby, a role she previously played on contract from 2010 to 2012 before being inexplicably cut from the cast. There's no word yet on how and when the soap will handle Abby's second exit from Genoa City, nor is there any information yet regarding Rylan's first air date as "GH's" Lulu.