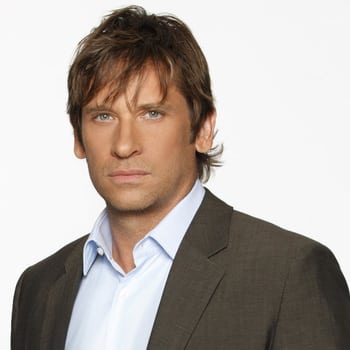 UPDATE 8:28 PM ET: Easton's management team tells Soap Opera Network, "Currently we have no plans to return to 'One Life to Live.' The rest is to be determined."
PREVIOUS 3:13 PM ET: On Thursday, February 14, Soap Opera Network was first to report on Roger Howarth returning to "One Life to Live." In our initial reporting it appeared that the actor would be returning to the soap full-time, but as the day progressed we soon learned that it would only be for four weeks with Howarth scheduled to begin filming on Monday, March 18, at the Stamford, CT studios for the online reboot of the series, per the actors management. Why the initial confusion? It looks as though Roger's deal to return to "OLTL" was just being signed as Soap Opera Network went to press, per Howarth's management, so word of his return to "OLTL" was correct, but length was unclear.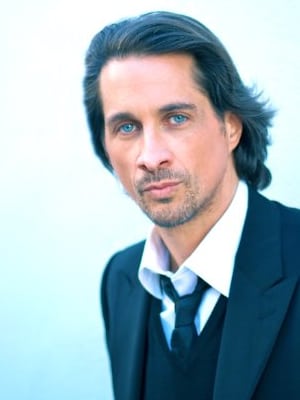 In a soap opera twist, it looks as though the reason word of Howarth's deal coming to light so quickly, while things remained mum on the status of co-stars Kristen Alderson (Starr Manning) and Michael Easton (John McBain), is due to the fact that Prospect Park was in the midst of recasting Todd Manning! While the role had been recast before with Trevor St. John, it would be a hard thing to do once more considering former "OLTL" head writer (and now "GH" head writer) Ron Carlivati undid the story of Todd's facial transplant courtesy of the "Tale of Two Todd's" storyline in 2011.
According to Howarth's management team, Prospect Park had narrowed a recast of Todd down to two actors before ultimately signing a deal with Howarth that allows him to film at "OLTL" for four weeks before ultimately returning to "GH" full-time.
As for the status of Alderson and Easton, Soap Opera Network reached out to reps for both actors and according to Alderson's management, there are no updates on whether or not she would be returning to "GH" or "OLTL." Alderson said as much earlier today in a Twitter response to a fan. "Just waiting to hear from Prospect Park," said Alderson when asked by a follower, "are you staying in Port Charles or are you going back to Llanview?" Easton's representative's have not responded to requests for comment by Soap Opera Network.
Could Prospect Park be planning to recast John and Starr too? Stay Tuned!