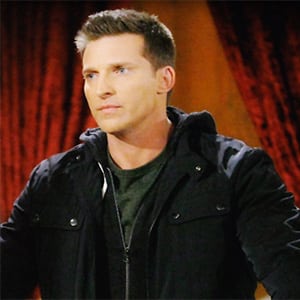 Earlier today we posted our ratings report for the week of February 4-8, 2013 and it looks as though the debut of Steve Burton on "The Young and the Restless" and Jack Wagner's return to "General Hospital" have helped bring new (or returning) viewers back to daytime television.
Since debuting on "Y&R," on Tuesday, January 29 in the role of Dylan McAvoy, Burton has helped "Y&R" grow its audience by nearly 200,000 total viewers (191,000 to be exact) and 231,000 Women 18-49 viewers. We noted that since taking over the reigns of "Y&R" in October 2012, Jill Farren Phelps (executive producer) and Josh Griffith (head writer) have now hit a new high in Women 18-49 viewers with 930,000 women tuning in last week. The two also hit a new high in Women 18-49 rating with a 1.5/9. Prior to the beginning of their creative direction, daytime's number one drama series had been averaging just over 4.2 million viewers and well under 900,000 Women 18-49 viewers, which were both series lows. Two days of significance for Burton includes his "Y&R" debut episode on January 29, when the soap brought in over 5 million eye balls, and on Monday, February 4, when nearly 5.2 million people watched Dylan and Avery Clark (Jessica Collins) come face to face for the first time since his apparent "death."
Wagner, who had been off "GH" for nearly 20 years, returned to his iconic role of Frisco Jones on the ABC drama series on Monday, February 4, when just over 3.1 million viewers tuned in to see essentially 2 seconds of the actor.