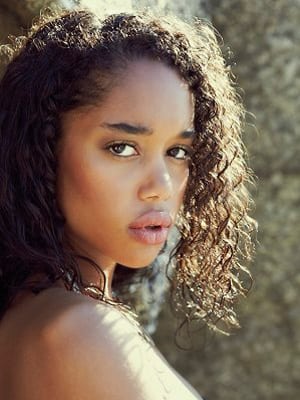 Soap Opera Network has learned exclusively that Laura Harrier has been cast in the contract role of Destiny Evans on "One Life to Live." She replaces Shenell Edmonds, who portrayed the character on the ABC version of the series from 2009-2012. No word yet on who will be portraying the recast version of Matthew Buchanan, last played by Eddie Alderson.
"OLTL" marks Harrier's first role as a series regular on television.
Harrier is a New York based international model represented by Muse NYC. The Chicago native has shot campaigns for American Eagle, Target, and L'oreal and has been photographed for such magazines as Glamour, Elle, and Cosmopolitan.
As previously reported, Prospect Park is looking to make things a little edgier on their soaps as Destiny seems to be dabbling into the world of Sugar Babies.