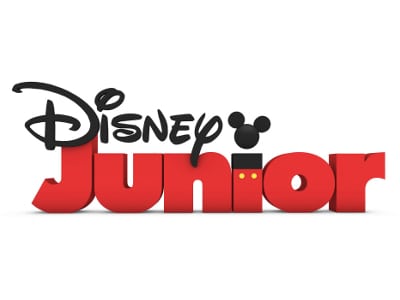 A few days ago a comment was posted on our website regarding why SOAPnet was still on the air, particularly on the posters cable system, despite the network widely expected to have left the airwaves in 2012. As we reported in April 2011, SOAPnet will transition into Disney Jr. at some point, but not until new deals are forged with cable operators.
April 25, 2011

Your first thought would be that a new network taking over from another will result in the old networks subscribers immediately becoming the new channels subscribers, but that is not the case for Disney Jr. and SOAPnet. Cable and Satellite operators signed long-term contracts with the Walt Disney Company to carry SOAPnet along with its plethora of cable channels. With the launch of Disney Jr. in place of SOAPnet, operators and Disney are now required to sign a new deal that would allow Disney to launch Disney Jr. The only problem is any new deal would put discussions of carriage on the table for powerhouses ESPN, Disney Channel, Disney XD, ABC Family and even the ABC Television Network now that it too receives re-transmission fees from cable and satellite operators (courtesy of its Owned & Operated stations). Since new deals have not been signed with providers, SOAPnet will remain on air until agreements have been met.
Now that it is 2013, we wondered if there was any progress being made in the transition. At last count (summer 2012), SOAPnet was still available to more than 60 million cable homes. Therefore, we recently reached out to representatives from The Walt Disney Company and they stated, "we have always viewed the launch of Disney Junior as a transition, not a 'flip of a switch,' and as such SOAPnet will remain available for an undetermined period of time as deals are finalized with distributors. During the ongoing negotiation process, we will continue to support SOAPnet, and are selling advertising."
On Monday, December 31, 2012, The Walt Disney Company announced a new multi-year distribution agreement with Charter Communications that covered more than 70 services including ABC, ABC Family, Disney Channel, Disney Junior, Disney XD, ESPN, ESPN2, ESPNU, ESPN Deportes, ESPNEWS, ESPN Classic, ESPN Goal Line, ESPN Buzzer Beater, ESPN 3D, ESPN GamePlan, ESPN Full Court, ESPN3, The Longhorn Network, and retransmission consent for WABC-TV, KABC-TV, WLS-TV, KGO-TV, KTRK-TV, WTVD-TV and KFSN-TV, as well as more than 10 high-definition networks. Also included was the introduction of several new services to Charter's subscribers including authenticated WATCH products, ESPN Goal Line, ESPN Buzzer Beater, as well as the upcoming ABC News/Univision Joint Venture, a 24/7 news, information and lifestyle multi-platform network for English-dominant and bilingual Hispanics. A similar deal was announced by Disney on December 7, 2012 with Cox Communications. Excluded of course was SOAPnet.
Comcast Communications signed a new 10-year carriage agreement with Disney back in January 2012. The deal included dropping SOAPnet, which was removed in February 2012.