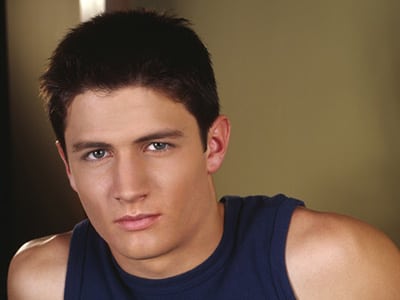 For the 60 million television households still lucky enough to receive SOAPnet via their cable or satellite provider you'll be happy to know (or not) that the network is presenting a nine-hour marathon of party-themed episodes from "Veronica Mars," "One Tree Hill" and "Beverly Hills, 90210" in honor of New Year's Day 2013 (January 1, 2013).
SOAPnet's "New Year's Day After-Party" will feature nine hours worth of episodes from the aforementioned series beginning Tuesday, January 1 from 10:00 AM – 7:00 PM EST/PST. The episodes will air as follows:
10AM – Veronica Mars Episode #VM2005-15 – "Ruskie Business" – Veronica's busy solving multiple mysteries, but stumbles on the most unexpected clue while attending the big 80's dance at school.
 11AM – Veronica Mars Episode #VM2006-42 – "Look Who's Stalking" – When the prom is cancelled, Logan throws an "Alterna-Prom" in his hotel penthouse.
12PM – One Tree Hill Episode #OTH2005-47 – "From the Edge of the Deep Green Sea" – At the end-of-summer beach party, Lucas isn't happy with his non-exclusive relationship with Brooke, and Haley's upset when Nathan's a no-show.
1PM – One Tree Hill Episode #OTH2004-25 – "Near Wild Heaven" – Things go awry when Nathan and Haley's friends throw them post-wedding bachelor and bachelorette parties.
2PM – One Tree Hill Episode #OTH2006-88 – "All of a Sudden I Miss Everyone" – At Rachel's graduation party, the gang celebrates the past and looks towards the future.
3PM – Beverly Hills 90210 Episode #BH1991-12 – "Slumber Party" – During a slumber party, Brenda, Kelly, Donna and Andrea are urged to play a brutal game of "skeletons in the closet.
4PM – Beverly Hills 90210 Episode #BH1991-21 – "Spring Dance" – At the dance, Kelly is named Spring Queen; Brenda and Dylan sleep together for the first time.
5PM – Beverly Hills 90210 Episode #BH1992-36 – "U4EA" – When the gang heads out to party at an underground club, Emily secretly slips U4EA into Brandon's drink resulting in disastrous consequences.
6PM – Beverly Hills 90210 Episode #BH1993-76 – "A Night to Remember" – Donna risks expulsion when she drinks too much champagne at the pre-prom party.