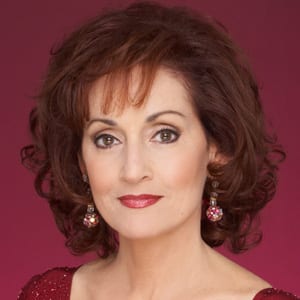 Robin Strasser has become only the second "One Life to Live" alum to announce their decision to bring their Llanview alter ego over to Prospect Park's upcoming online revival of the now defunct ABC daytime serial, making the announcement this morning via her Twitter page.
In a message to her fans, Strasser tweeted "PROUD & HONORED I promised if DEFINITE-YOU'd know! 'GIFT' offered & ACCEPTED:) OLTL LIVES AGAIN thanx to FANS & PP I'm IN & GRATEFUL TY:) OLTL and AMC [All My Children] FANS ROCK! It was definite last night I'd be PART (DORIAN AGAIN:) of REVIVAL! Who knew HAPPINESS could make you lose sleep?:)"
Only hours after her announcement, Strasser also noted that the taxi cab she was riding in after having lunch with former co-star Kassie DePaiva (ex-Blair) and long-time "One Life" costume designer Susan Gammie, was involved in a minor accident, saying "Left FAB lunch w/fabulosa Kassie DePaiva and Susan Gammie Designer Extraordinaire-my cab was rear-ended:( No one was hurt-thank G-d:) TipTop!"
Fans may recall that Dorian Lord was last seen in Llanview in August of 2011, when Strasser left the show due to a reported back injury, leaving town to head to the nation's capitol after being named a U.S. Senator.  However, her name was mentioned on several occasions in the soap's final months on ABC, as well as on sister soap "General Hospital."
Strasser's announcement comes one week after her former cast mate Jerry verDorn (Clint Buchanan) became the first "One Life" star to sign-on to Prospect Park's reboot of the series.