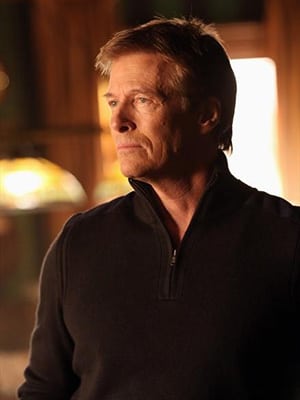 As previously reported, Jack Wagner is returning to ABC's "General Hospital" to reprise his role as Frisco Jones on the daytime drama series. Soap Opera Network first reported on word of Wagner's return to the set on Monday, January 14, following a now squashed Twitter controversy surrounding the actor and now co-star Nancy Lee Grahn (Alexis Davis). The two appeared separately in the Monday, January 7 episode of "Castle," which also happens to air on ABC.
Late last night Access Hollywood reported that Wagner would first air on the Monday, February 4 episode, per an ABC spokesperson. Storyline details have not been revealed, but the actor is expected to appear in a limited number of episodes.
Wagner first hinted at a possible return to "GH" back in March of 2012, when asked by a fan if he would you ever consider coming back to the soap. Wagner stated, "Frisco's never dead, man! He's right here! Yeah!" The actor was appearing on ABC's "Dancing with the Stars" at the time.