Per recent comments made by TV Line's Matt Webb Mitovich, it looks like Prospect Park's plans to air new episodes of "All My Children" and "One Life to Live" via its pending TOLN.com and TheOnLineNetwork.com web portal may not be happening after all. This is apparently as a result of today's announcement that Hulu and its Hulu Plus subdivision, along with Apple's iTunes, will be the digital places to be plugged (or unplugged if you have wireless capabilities) into for fans of the soap operas. It was initially expected that with the Hulu and Apple deals in place, TOLN.com and TheOnLineNetwork.com would be used for additional viewing opportunities as was done with the shows when they aired on ABC.com and Hulu.com.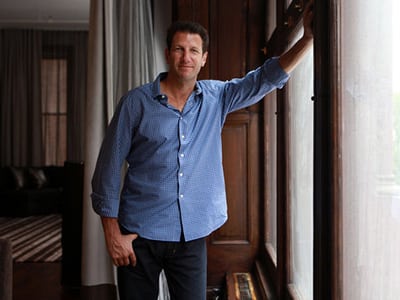 "I believe that both Hulu and iTunes have the vision, the reach and the technology to help us launch TOLN in a significant way," said Prospect Park co-founder Jeff Kwatinetz, when announcing the deal earlier today. This of course confuses matters if it turns out to be true that the shows will not be made available for viewing on the TOLN website. Additionally, Prospect Park was said to be planning additional programming for TOLN outside of "AMC" and "OLTL." Soap Opera Network has reached out to reps at Prospect Park for comment.
Prospect Park separately announced today that it has closed a financing deal with ABRY Partners, "one of the most experienced and successful media-focused private equity investment firms in North America." The company has handled over $36 billion dollars worth of transactions and other private equity investments in nearly 450 properties.
"We are excited to be partnering with Jeff Kwatinetz and the rest of the team at Prospect Park, and we strongly believe that they will continue to be a leader in their innovative approach to content creation," said Brent Stone, a partner at ABRY Partners.
"We are privileged to the have the backing and partnership with Brent and his team at ABRY, who are proven, brilliant investors, and will help us reach our ultimate goals," Kwatinetz added.