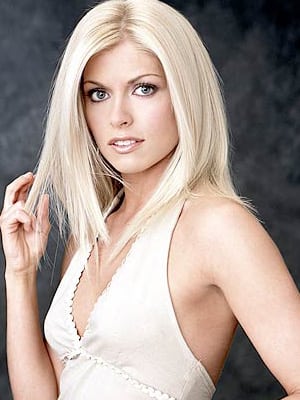 As previously reported, actor Jimmy Deshler has joined the cast of "General Hospital" in the role of Rafe, who is believed to be the son of Alison Barrington and Caleb Morley – as a result of their sexual encounter occurring towards the end of ABC's long canceled "Port Charles."
Deshler debuts on the Wednesday, January 30 episode, which is also the same day Kevin Collins (Jon Lindstrom) returns to Port Charles to try and appeal to his wife, Lucy Coe (Lynn Herring), over her belief in vampires.
In what can only be an apparent slip up on the part of ABC, it looks as though Erin Hershey Presley may have secretly taped her return to the series after a near 13-year absence. Although Alison Barrington predominately starred on "PC," the character appeared on "GH" in the early 2000's during scenes airing on the parent series surrounding the annual Nurse's Ball charity event, which is ironically set to return to the "GH" in the weeks and months to come.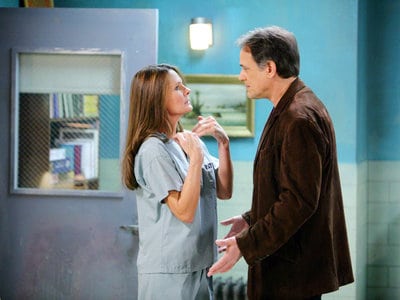 According to the ABC Hot Sheet sent out the thousands of fans for next weeks episodes (week of January 28 – February 1, 2013), and posted on the ABC.com website, Alison joins Lucy in her belief that John McBain (Michael Easton) is in actuality Caleb, only to find herself at a crossroads of danger by weeks end. But will John be the one paying the ultimate price? To find out what happens, tune in to "General Hospital."